Director of Christian Formation
Dr. Jennifer Vasquez, Deacon ELCA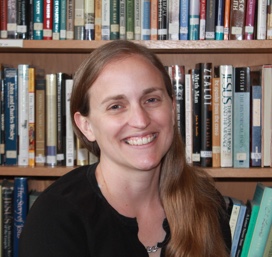 Jennifer joined the parish in August 2015.  She received a Bachelor of Science in Education degree from BGSU and holds a teaching license as a Mild/Moderate Intervention Specialist K-12 in the state of Ohio.  Her seminary training includes a Master of Arts in Religion from Lutheran Theological Southern Seminary in Columbia, SC.  In May 2016, she received her doctorate in Christian Education from Lutheran Theological Seminary of Philadelphia. Her doctoral thesis examined postmodernism's effects on education in the specific context of preschool chapel.
Jennifer is a rostered deacon in the ELCA (Evangelical Lutheran Church in America).  She was consecrated as a diaconal minister on November 16, 2003 in Oak Harbor, Washington.
She has been married to Israel for 16 years and has three children, Rebekah, Zeke, and Rede.
Jennifer has a passion for Christian education and social justice and strives to participate in God's kingdom-building work in Maumee and beyond.

I am humbled, honored, and truly excited to begin my new position as Director of Christian Formation.  (see the rector's announcement here)  We will explore what this entails practically for St. Paul's in the coming months, but for now, I'd like to share with you a...
read more