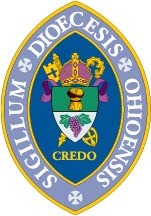 August 7th, 2021
As the COVID contagion rate continues to climb again and the CDC has issued new directives regarding indoor gathering, congregations are reviewing their protocols and practices and asking good questions. To assist clergy and vestries in making decisions about the safety of communicants and others, we offer the following:
For the time being, decisions regarding all gathering for worship, formation, governance, and non-church groups using the space remain the responsibility of clergy and vestries.
For your information and guidance in setting or adjusting safety protocols, Bellwether Farm and Trinity Commons are currently requiring:
non-vaccinated persons to wear masks properly indoors at all times, except when eating, and
all persons to wear masks indoors if there are any children under 12 present, except when eating.
Fully vaccinated persons who feel at risk or are more secure wearing a mask are encouraged to do so.
The Centers for Disease Control and Prevention (CDC) information by state and county can be found here.
The Delta variant has considerably higher rates of transmission and contagion than previous strains, requiring far less exposure time. Fully vaccinated persons can be infected and can infect others. Vaccination radically reduces the chances of contracting the virus (and therefore spreading it) and the severity of symptoms, if infected. 98.4% of COVID hospitalizations since January of this year were unvaccinated patients.
The Bishop's Staff is reviewing plans to re-open fully its offices at Trinity Commons in September, as well as reconsidering arrangements for Clergy Day and Diocesan Convention, both currently scheduled to be in-person. Special attention is being given to size and duration in scheduling meetings and events.
Congregations having or wanting to have ministries to families with young children should consider requiring that masks be worn at all indoor services and events. Children under 12 years of age cannot be vaccinated and youth between 12 and 18 are relatively under-vaccinated, making mask wearing instrumental in providing for their safety. 
Thank you for your continued caution and responsible leadership. Caring for all of God's beloved is sacrificial; it requires each of us to put the other first, always. Our communities and neighbors need us to model God's love and concern for all by doing all that we can to keep one another safe.
Gratefully,
The Rt. Rev. Mark Hollingsworth, Jr.
Bishop of Ohio