This year's Winter Convocation begins with
The 20-Day Evangelism Challenge:
An Invitation to Go Deeper in Faith with Others in the Diocese of Ohio
There is no charge, but pre-registration is required.
Two Zoom Meetings
(Monday, February 7th from 6:30 to 7:45 pm and Sunday, February 27th from 6:30 to 7:45 pm)
Along with Daily Questions arriving every day of the journey
Former Archbishop of Canterbury Rowan Williams once said, "The purpose of the Church is to form people into the kinds of people who can receive the gifts that God wants to give."
It is a core conviction of Anglican theology in our Episcopal Church that God is already at work in us and in the world before we begin to breathe, start our day, or make our plans for ministry. This 20-Day Evangelism Challenge is meant to awaken our awareness of what God is already doing in us and in the world around us.
Join with your colleagues in ministry throughout the Diocese for this shared 20-Day experience of following Christ's invitation to 'Come and See' what God is doing in your heart, in your mind, in your relationships, in your faith community, in your neighborhoods, and in the world.
Our Two Meetings:
Monday, February 7 at 6:30 pm – Our opening presentation and conversation with Trisha Lyons. We will look at how our church understands evangelism in the 21st century and how we can each practice it in our daily lives.
Sunday, February 27 at 6:30 pm – Our concluding conversation with Trisha Lyons. We will reflect on what we have learned and enjoyed about God, ourselves, and our neighbors through these twenty days.
The In-Between Time
There will be one question shared each day (by email and on social media) rooted in scripture and our sacramental tradition. This daily question is meant to stir our curiosity for the work of the Holy Spirit in our lives and ministries and to form our imaginations for brave, deep, hopeful, and loving relationships with ourselves, our neighbors, and God.
Let's do this together!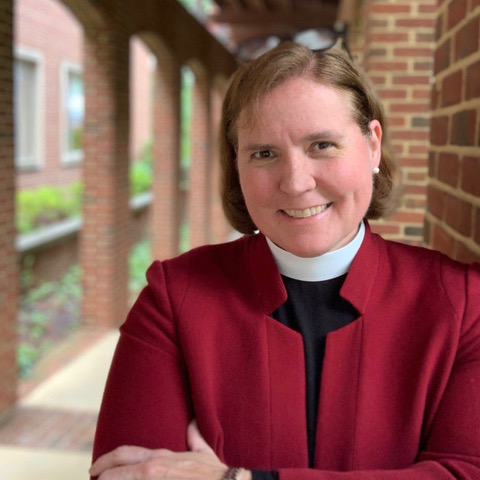 Our Guide for the Journey
Patricia "Tricia" Lyons currently teaches evangelism, works with the Department of Lifelong Learning and serves as the Senior Advisor to the Dean for Evangelism Initiatives at Virginia Theological Seminary. She also directs the EvangelismFormationLab@VTS, a digital portal on YouTube and Facebook offering original content from the Seminary as well as thoughtful curation of resources in evangelism and formation for the wider church.
Tricia is a member of the Presiding Bishop's Strategic Cabinet on Evangelism and one of the original writers of the "Way of Love." She is an honors graduate from Harvard College, the Harvard Divinity School and received her doctorate from the Virginia Theological Seminary. She is also the author of four books on faith formation. "