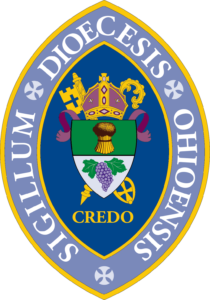 What happened in Buffalo a week ago Saturday is not an anomaly. Nor is what happened in Laguna Woods and Uvalde in the days following. This is who we are.
The shooting of 13 people shopping for food at a supermarket, 10 of whom have died and 11 of whom were Black, was an overtly racist act. It was perpetrated by an avowed white supremacist, livestreamed by him on the internet, at a Tops food market in a predominantly black neighborhood that is a three-and-a-half-hour drive from his home. The murder of one communicant and the critical injury of four others at an Orange County church was another well-planned execution, apparently politically motivated around issues of Taiwanese independence. That shooter traveled almost 300 miles from another state and mingled with churchgoers for 40 minutes before opening fire. And the slaughter of 19 elementary school children and two adults in Uvalde by an 18-year-old student from a nearby school was an act of such horrific violence against the most innocent of victims that it all but defies contemplation.
All of these were premeditated acts of gun violence. Some will argue that each was the action of a deranged individual, which it surely was, and thereby distance themselves from it as aberrant and not reflective of who we are as a country and society, which it just as surely was not. These were three of more than 200 mass shootings in the United States so far this year. We are the most heavily armed and personally weaponized country on earth. It is not simply that the alleged killers should not have had these guns. It is not just about the shooters. We live in a society that makes it possible for them and most citizens to have guns without training, permit, or good reason. This is who we are.
Nor is it simply that these were perpetrated with racist motives or values that do not reflect the morals and ethics enshrined in our Constitution and taught by all but extremist religious traditions. Throughout our history as a nation, we have made room for slavery, prejudice, inequality, inequity, hate, and, thereby, the continued expression of racism and the battle for supremacy of one demographic over another. Even in our religious communities is this so. This reality persists, and we, the people of this country, allow it to do so. This, too, is who we are.
For some, defining ourselves and our country as racist and violent is anathema. Of course, this is not what most of us want to accept about our identity. We cannot help but recoil from it. But such hateful and violent acts are shameful not only for the perpetrators, but for all of us who pledge to support a safe, supportive society wherein self-sacrifice and surrender of privilege assure the rights of others to go safely to school, church, and the market. We promise equality and justice for all, yet refuse to enact laws that provide them. We likely should be more ashamed of not owning our truth and not helping one another to repair the breach. We are quick to claim national pride when something good happens. We must be equally quick to take national responsibility when something shameful does.
As Jesus repeatedly showed, both in his words and his actions, love must be taught. That teaching begins in naming and owning where we have fallen short. It is a matter of confession, accepting what God knows about us. God knows that we fall short and, with God's help, can do better. We should be indefatigable in giving our schoolchildren something more than successful Active Shooter Drills to be proud of. The violence and racism of our society are not their fault. Its repair, however, is their opportunity. An honest acceptance of where and who we are provides the only stable place from which they, and we, can proceed.
 I don't like the fact that I belong to a violent and racist society. It is a hard truth for me to accept. But time and again, we find that, without confession, without accepting the truth, we have nowhere to go because we are not starting where we are. Very often it is the realities we are most reluctant to face that provide the place where change begins. These are truths we need to own. Owning them informs our prayer, and prayer informs our action.
 I encourage you, in both your personal devotions and corporate worship, to pray the Litany in the Wake of a Mass Shooting, maintained and offered by Bishops United Against Gun Violence, of which the Bishops of Ohio are members. And I invite clergy to wear orange stoles at the ordinations on Saturday and on subsequent Sundays.
God knows, we can change this if we are willing to do the work. God surely does.
The Rt. Rev. Mark Hollingsworth, Jr.
Bishop of Ohio