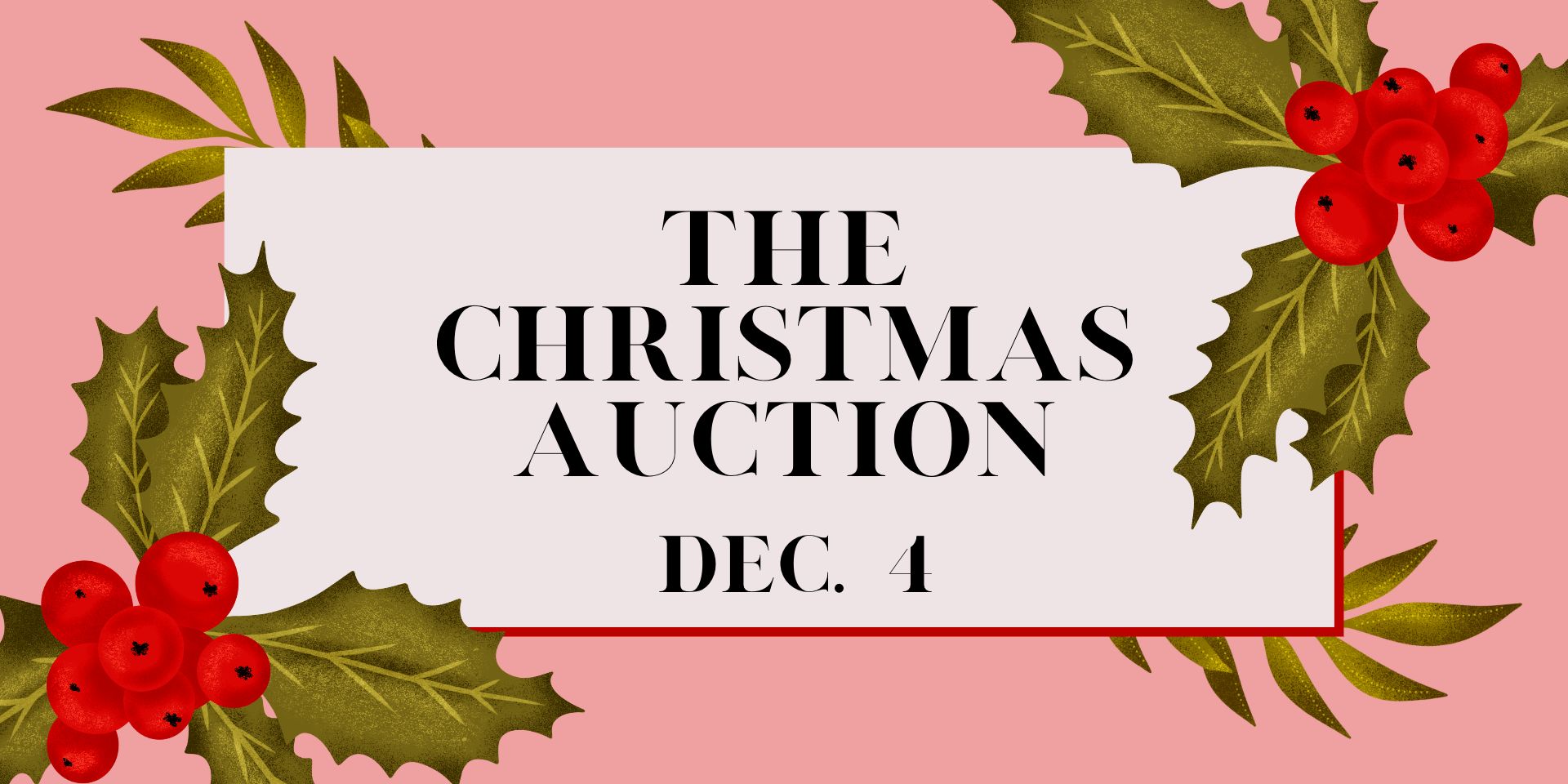 Come ring in the season with your St. Paul's Family on Sunday, December 4th at the annual St. Paul's Christmas Auction and Dinner!
Plan to join us for an evening that will be filled with fellowship, fun, and giving back. It is a wonderful time to share with your church family and to raise money for the Emergency Fund. These monies are used throughout the year to help community members in need of short-term assistance with utility bills, food, medicine, or even shelter in cases of abuse or abandonment.
We are incredibly excited to be returning to a Live Auction with a lovely Parish Dinner.
* Auction preview and cocktails begins at 5:30 pm in the Parish Hall
* Sit down dinner at 6:00 pm
* Chinese Auction and Silent Auction 5:30pm – 7:15pm
* Live Auction begins at 7:00 pm
* Cash and checks accepted
In addition, Please consider contributing goods or services to this important ministry. In the past, we have received such wonderful items such as wood crosses, stationery, greeting cards, jewelry, wine, baked goods and homemade candy, gift baskets, beautiful wreaths, scarves, blankets, photographs, and much more. We could not do this without your help. Donations are welcome as early as November, 20th but must be delivered to St. Paul's no later than Friday, December 2nd.
Joy and Blessings,
Ana Ashton, Macie Turnwald, Joanie Asendorf, and Tara Robinson
Questions?? contact Ana Ashton @ (586) 822-5931