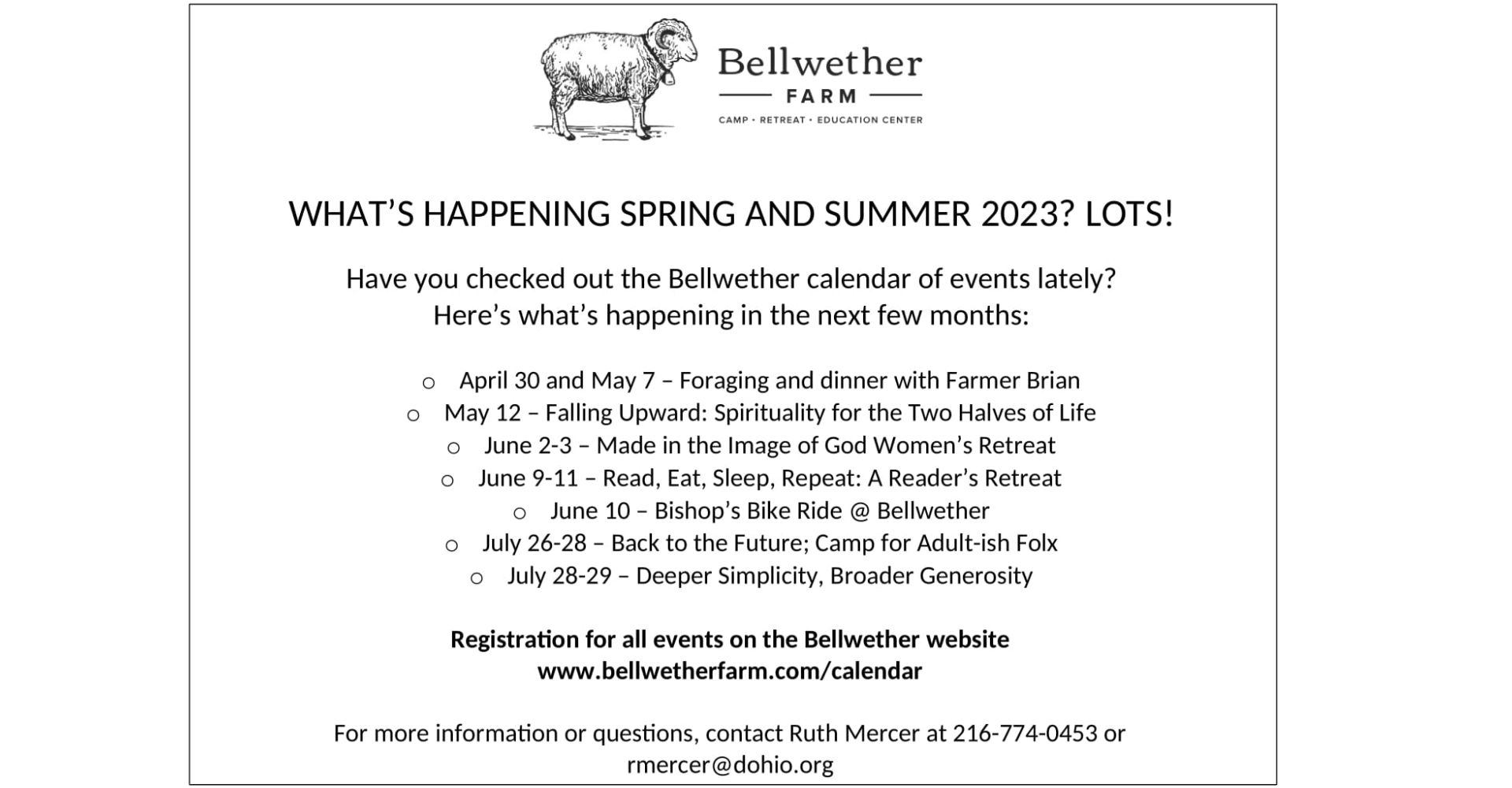 We have a message from our friends at Bellwether Farm on their upcoming events for the spring and summer:
There are so many ways to enjoy Bellwether Farm this spring and summer. From fly-fishing, foraging, and farming to spiritual formation to just plain fun, we've got a lot planned.
The complete list of events is attached above.