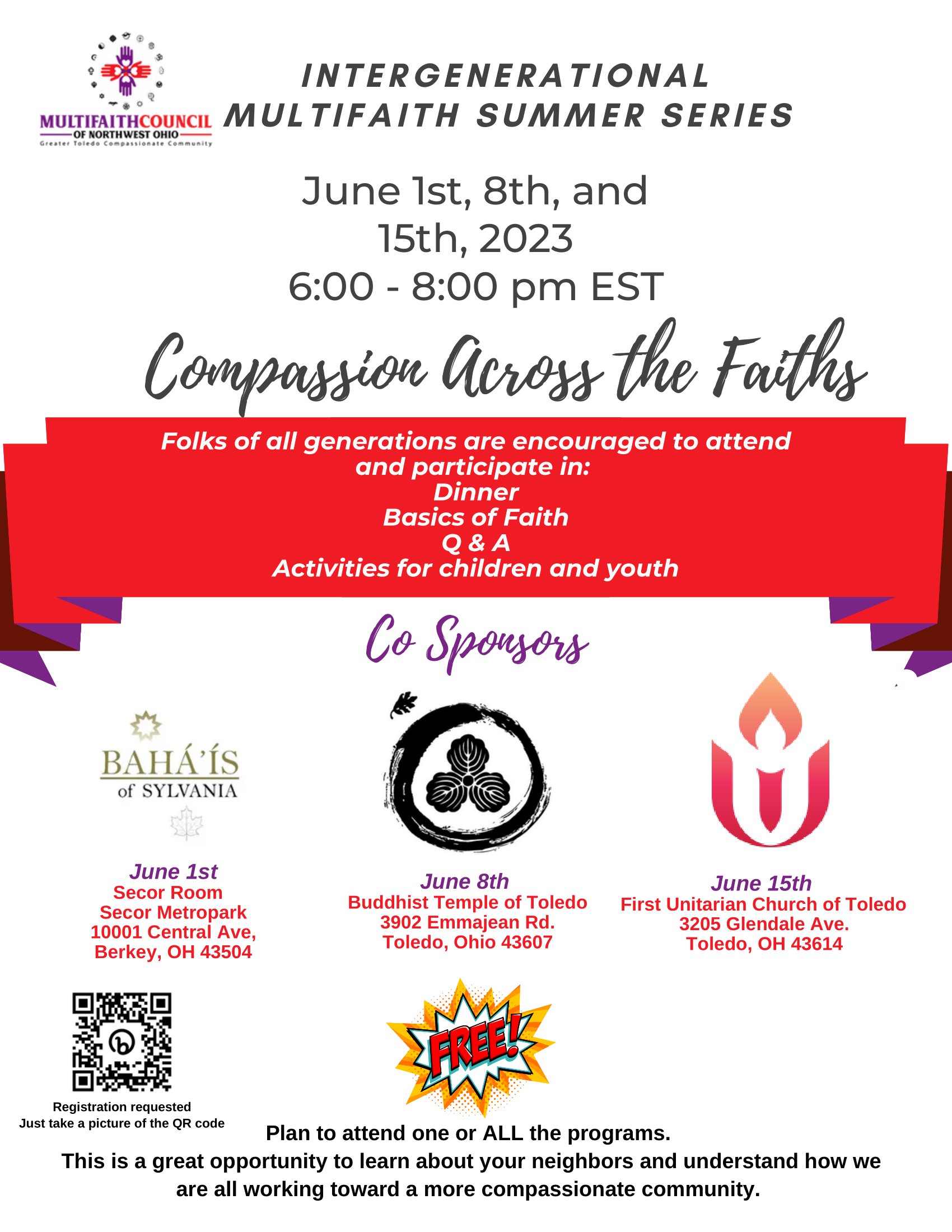 Join us for a
Summer Series
to learn more about different religions in our area. A free dinner, basics of faith, tour of facility, Q and A, and children/youth activities will be included.
Registration is requested
.
All events are from 6-8 PM.
June 1: Baha'i faith

(Held in the Secor Room at Secor Metropark)
June 8: Buddhism

(Buddhist Temple of Toledo; 3902 Emmajean Rd.)
June 15: Unitarian/Universalism

(First Unitarian of Toledo; 3205 Glendale Ave.)
Children entering grades 1-8 are welcome at the free MultiFaith Summer Camp, June 26-30th.
Five religions will be explored in the morning (9-12), with an optional arts and enrichment session after lunch (1-5), culminating with a performance of the Conference of the Birds.
Register here. High school and college youth, as well as adults, can indicate interest in volunteering here.