The Sr. High Youth Mission Trip was held in June. We took twelve teens to Beattyville, Kentucky. We installed a metal roof on a mobile home, repaired a hole in the kitchen floor, and built a new staircase/deck to the back door. The owner of the house was Ralph. He had recently been married, but his wife would not move into the house with her small children until the hole in the floor was repaired.
The participants were: Eric Board, Juliet Burns, Gwyneth Burns, Hannah Conley, Josh Dalton, Leah Kenyon, Brandon King, Ben Kleparek, Ben Martz, Grant Swiergosz, Austin Strayer, Bekah Vasquez. The chaperones were Paul and Lori Board.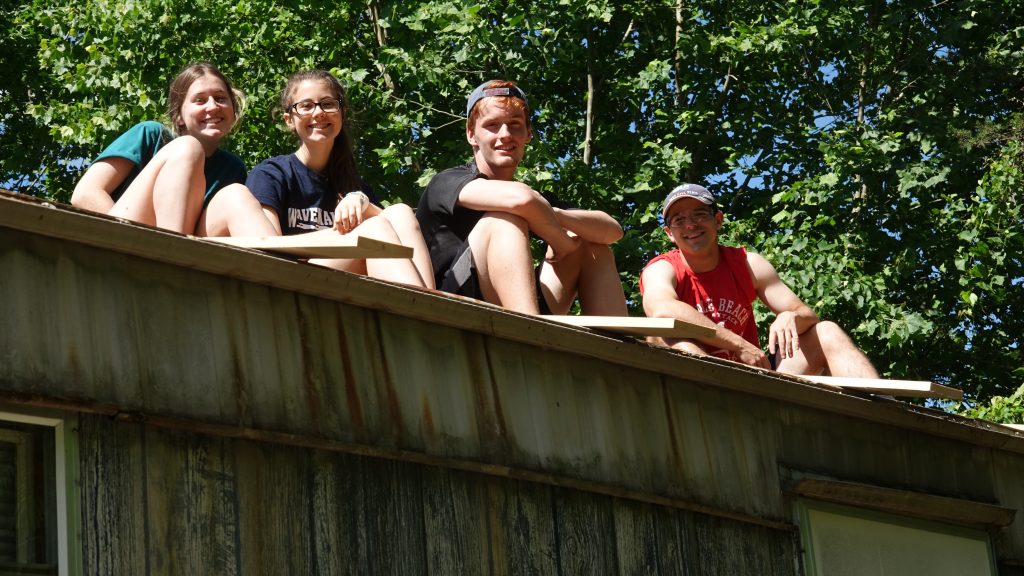 We stayed with Leeroy on his farm. He runs a food pantry called Kentucky Small Farms Project. Leeroy used our registration fees and purchased the supplies for our projects. We stayed in a house built for mission teams. There was a boys room and girls room with bunks. We prepared our own meals, but Leeroy gave us a phenomenal cookout the last night. We hiked the Natural Bridge and ziplined the Red River Gorge.
Basically, the roof leaked all around the edges of the mobile home. Our main task was to install a metal roof on top of the original roof with an extension ten inches out from the wall. This would prevent rain water from running down inside the walls and rotting out the windows and door frames. So we began with 1×6 boards to act as rafters. I believe we put down 72 rafters.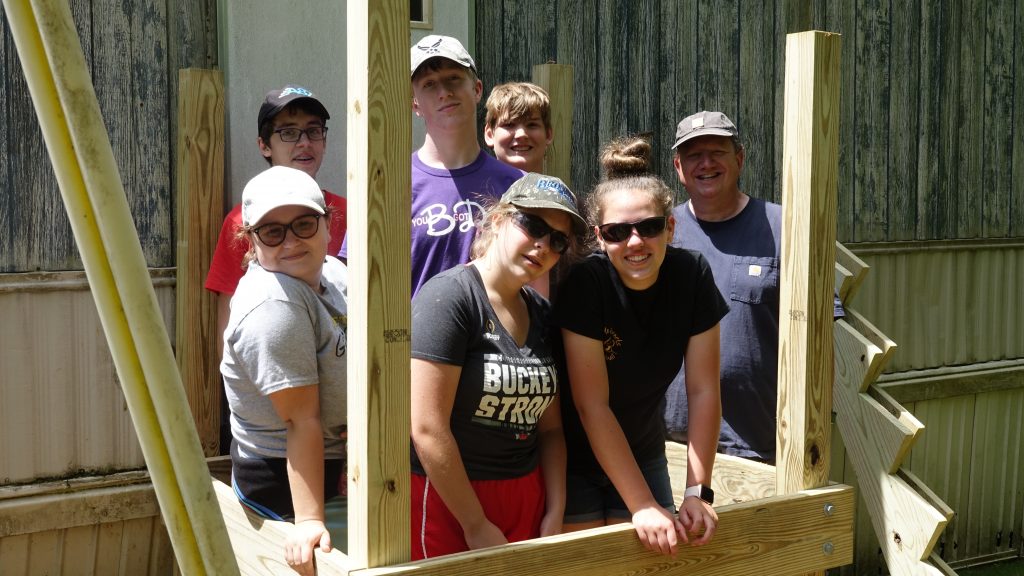 Ralph was a wonderful man. He wasn't able to repair the roof himself due to his disability. He couldn't afford it anyway. But that didn't stop him from helping us. He was always at our side offering light assistance. Occasionally he drove to the hardware store for more screws and nails. The store was twenty miles away.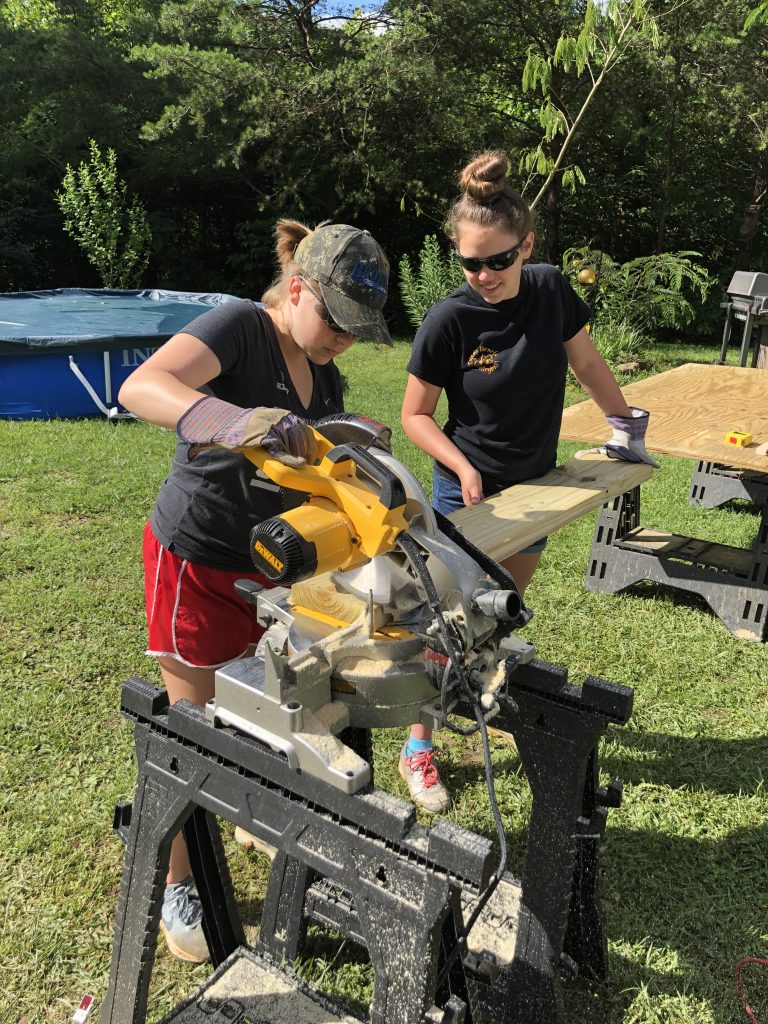 One of my spiritual goals for the youth mission trip is to expose the kids to poverty. Yes, there is poverty in Toledo and we don't have to travel far to find it. However, the travel is important because it removes the kids from their comfort zone. I want to get them away from their homes and comfortable lifestyles. We never know from one year to next what adventures await us. This year did not disappoint me. The kids were remarkably mature as they worked on Ralph's home and lived together in tight quarters. They bonded and played as hard as they worked.
I wish to thank Lori for chaperoning. It's a big commitment for any volunteer chaperone. Having my wife on the trip is especially rewarding because I miss her too much otherwise. I thank the kids for their hard work and dedication. I also thank the parents for letting us keep and care for their children. It was an honor to pound a hammer with them.
Next year's mission trip will be June 14-19, 2020 in Beattyville. Our day of play will be white water rafting the New River in Fayetteville, Virginia.
In Peace, Paul Board