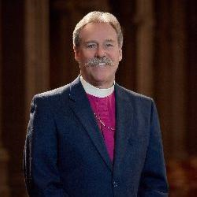 October 19, 2020
Sisters and brothers in Christ,
As we enter the final two weeks of this election season, the responsibility of governing turns to each of us. As American citizens and as Christians, voting is not just a privilege and a right, it is an obligation and a duty. True democracy depends upon every citizen doing her part, each of us fulfilling our shared governance role as an informed voter.
In our Baptismal vows we commit that, with God's help, we will proclaim by word and example the Good News of God in Christ, strive for justice and peace among all people, and respect the dignity of every human being. These are among the the values that inform and guide us in all that we do, and no less in carrying out our democratic responsibility to elect.
The Episcopal Church provides helpful 
information
 to assist each of us in carrying out our part in the election process, in particular voting and helping others to vote with confidence in the system and assurance of safety. To access resources for worship and action, click on this 
link
. As well, Province V, which comprises of the 14 Episcopal dioceses of the Midwest, is offering an on-going series on "The Basics of Faith-based Public Advocacy." A full description is on the 
registration page
.
On Wednesday of this week, we will distribute to each Mission Area five yard signs for each congregation, to be placed where parish leadership feels it might be most effective. They are an adaption of those designed by the Diocese of Indianapolis and shared with the wider church. Attached is the 
.pdf graphic
 for you to use to print signs for your own use.
Voting is not only a civic duty, it is sacred duty. It is an act of faith. Cast your ballot, and in doing so, be guided by the model of Jesus and the promises we make to God.
As the sign directs, "Light a candle. Pray for the nation. Vote."
The Rt. Rev. Mark Hollingsworth, Jr.
Bishop of Ohio