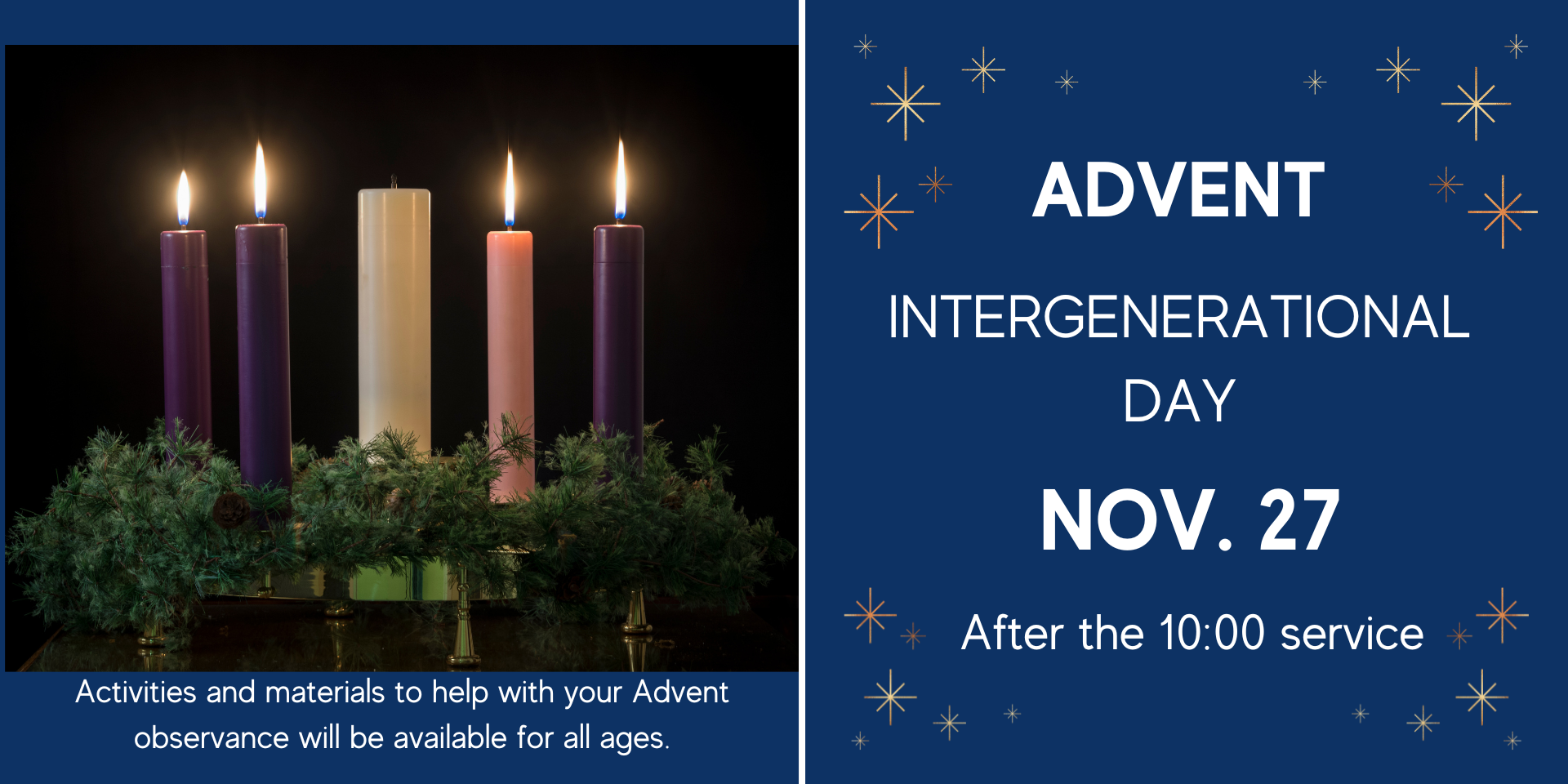 Activities and materials to help you observe Advent at home
Usually our Intergenerational Days are held the first Sunday of the month, but December 3/4 is a particularly busy weekend, so I've moved the Advent activities to November 27 instead. It works out well because that is also the first Sunday of Advent!
This will not be as big as a full Advent Workshop, but we will have a craft or two, a service project, an alternative gift idea, and Advent devotional materials for you to take home and use to observe the season. There will be something for all ages! These activities will take the place of regular children's Sunday School classes for that day.
We will be set up during Coffee Hour (through the double doors and into the Parish Hall). All are welcome!