BLACK HISTORY MONTH
"In recognizing the humanity of our fellow beings,
we pay ourselves the highest tribute."
-Thurgood Marshall, first African American on the U.S. Supreme Court
The three-part series of videos below are from the Sacred Ground curriculum and are also on the Episcopal Church's website. They feature Presiding Bishop Michael Curry, Canon Stephanie Spellers, and Bishop Andrew Waldow speaking about their experience on a pilgrimage to Ghana where they visited sites that were a part of the trans-Atlantic slave trade. For more information and to see the discussion guide, click here.
The animated clip below from TEDEd gives a brief overview of the Atlantic Slave Trade.
I Am Not Your Negro, 2017. 99% rating on IMDB.  In 1979, James Baldwin wrote a letter to his literary agent describing his next project, "Remember This House." The book was to be a revolutionary, personal account of the lives and assassinations of three of his close friends: Medgar Evers, Malcolm X and Martin Luther King, Jr. At the time of Baldwin's death in 1987, he left behind only 30 completed pages of this manuscript. Filmmaker Raoul Peck envisions the book James Baldwin never finished.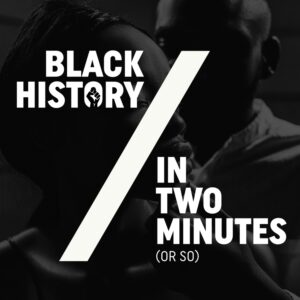 It's Black History delivered in short, lively, fact-packed stories accessible to people of all ages and education levels. It's fast, accurate U.S. history available in free video podcast recordings describing major historical events and introducing less well-known experiences involving Black Americans. The series received two Webby Awards in May 2020: People's Choice, as well as Education and Discovery.
Drop Us a Line
If there is any interest in another Sacred Ground session to learn more, reach out to the Reconciliation Team. Thank you!