BLACK HISTORY MONTH
"Darkness cannot drive out darkness; only light can do that. Hate cannot drive out hate; only love can do that."

– Reverend Dr. Martin Luther King, Jr.
famous black americans
(Keep scrolling through the clips at the bottom, there are more to the right)
Travel Blogger, Mama of Two, and Homeschooling hero, Ashley Corinne, shares how parents can celebrate Black History Month (all year round) with little learners through engaging activities & age-appropriate conversations. Click for more info.
National Geographic Kids has compiled short biographies on 15 Black Americans worth knowing more about. Click for more info.
Freedom Summer, 2014. 93% rating on IMDB.  A PBS documentary. One of the most incendiary and controversial episodes of the Civil Rights Movement is recounted in this documentary. Using archival footage, director Stanley Nelson tells the story of the Freedom Summer of 1964, when more than 700 out-of-state volunteers descended on Mississippi to register black voters. They met with fierce resistance from local law enforcement and the Ku Klux Klan, who resorted to intimidation, assault and murder to try to scare off the outsiders.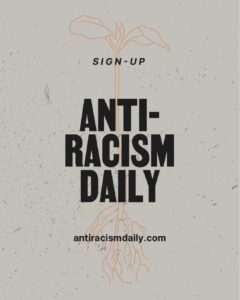 Each day (or in a weekly digest form), they offer an overview on current events and apply an anti-racism lens. Learn how practices embedded in our politics, criminal justice system, and workplaces enforce systemic oppression – and what you can do about it.
Each email will include:
An urgent and tactical action you can take to practice anti-racism each day

Insights on the systemic and interpersonal practices that uphold white supremacy and systems of oppression

Clear and tangible resources to support your education
Then on Saturdays they have a weekly "study hall" where they answer questions submitted in response to the daily emails.
Click to sign up!
Drop Us a Line
If there is any interest in another Sacred Ground session to learn more, reach out to the Reconciliation Team. Thank you!