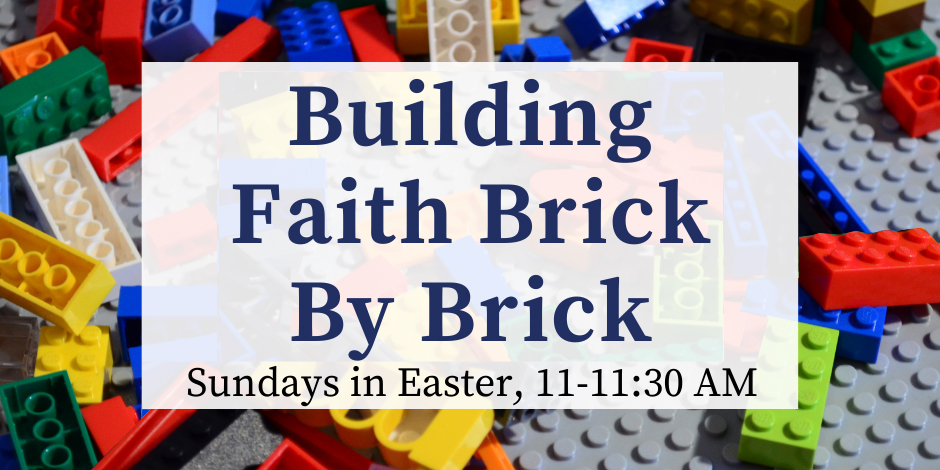 Every Sunday, April 11-May 23
11-11:30 AM
Led by Dr. Jennifer Vasquez
www.westmissionarea.org
Learning the stories of our faith takes time spent "wondering" and engaging the story in community. This spring we will hear stories of God's saving activity through several Old Testament stories.
Don't have Legos, or don't like Legos? No problem! Any building or art materials will do: Kinex, blocks, bunch'ems, magnet tiles, Playmobile, clay, play-dough, Kinetic sand, paper and markers, even Minecraft…the possibilities are endless!
Our intergenerational class centers the experiences of children but is open to all ages who are interested in exploring Bible stories in new ways. (Parents and caregivers, I'd love to see what you build for each story – it's a great way to have faith conversations with your children, too!)