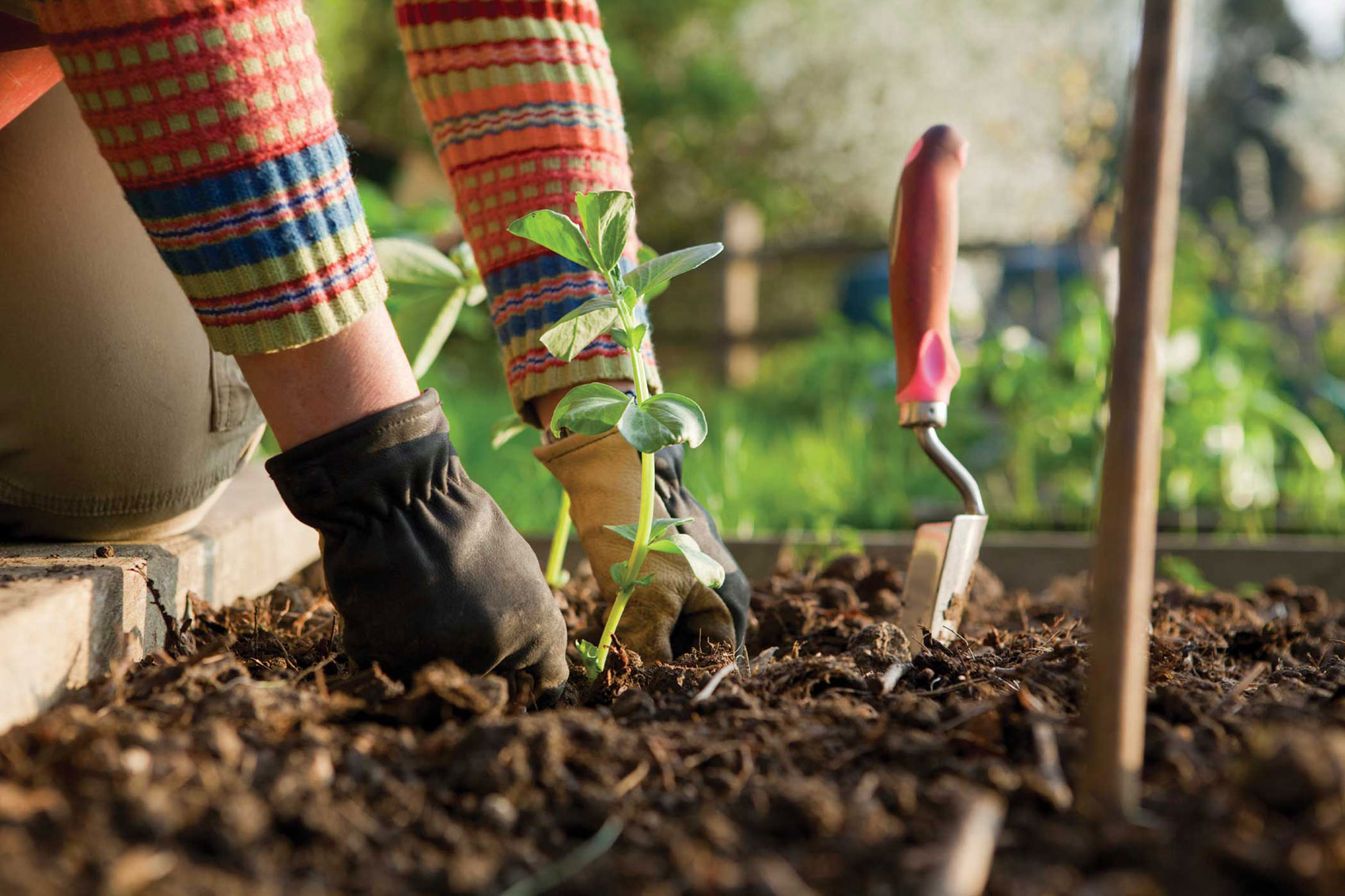 All About Food!
Our Environmental Stewardship Team has chosen to focus on "all things food!" this spring: vegetable gardening, composting, plant-based eating, storing foods in non-plastic containers, and more!  Every week we will provide additional ideas and videos with ideas.
Do you ever have animals eating your plants before you can enjoy them?  Kris Martz shares her secrets for keeping bunnies away without hurting them or the environment.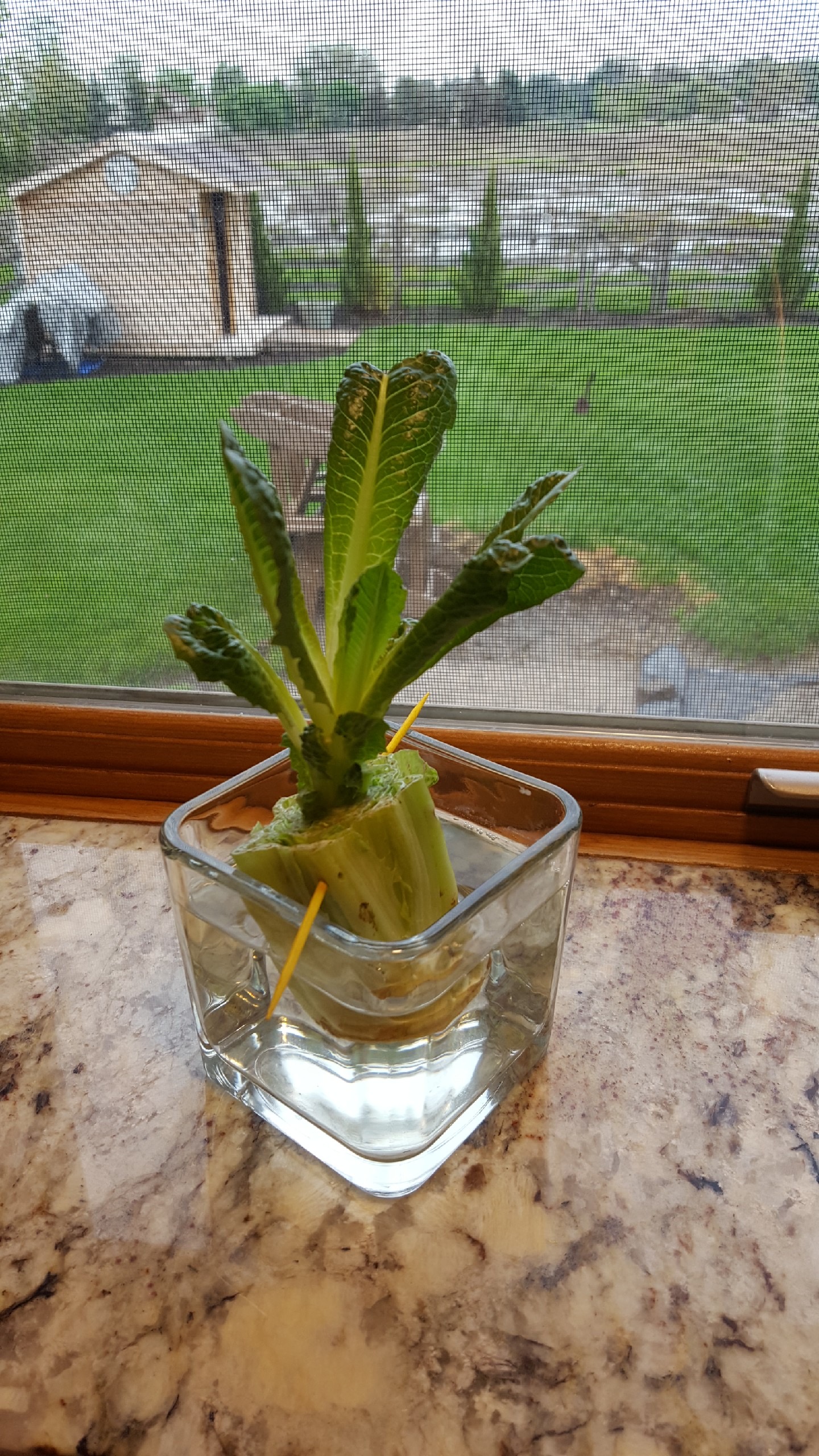 Grow Plants from Food Scraps!
This week, Kris Martz shares her efforts to grow food from kitchen scraps.  The picture above is romaine lettuce after only one week! Click here to visit a website with other suggested veggies to grow from scraps.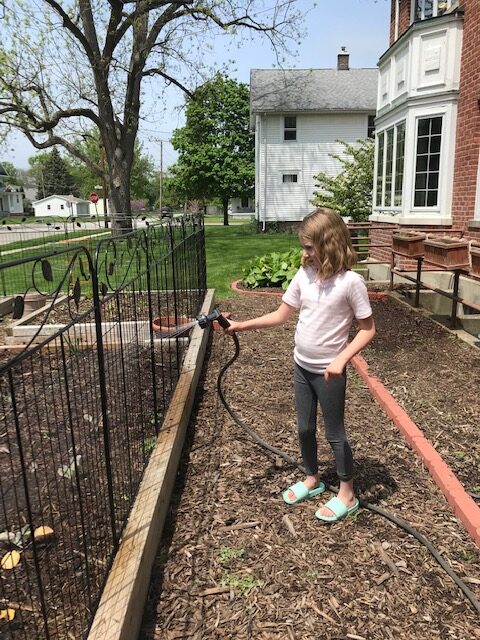 Everyone Can Help!
Brenda and Elliot helped plant beans and melons today.  Produce from the garden is given to Under One Roof Food Pantry, which passes it out to clients.  If you would like to help with Eden's Bounty Garden, please contact Jane Weber.