Christian Education is available for all ages! Here are the offerings for Fall, 2023.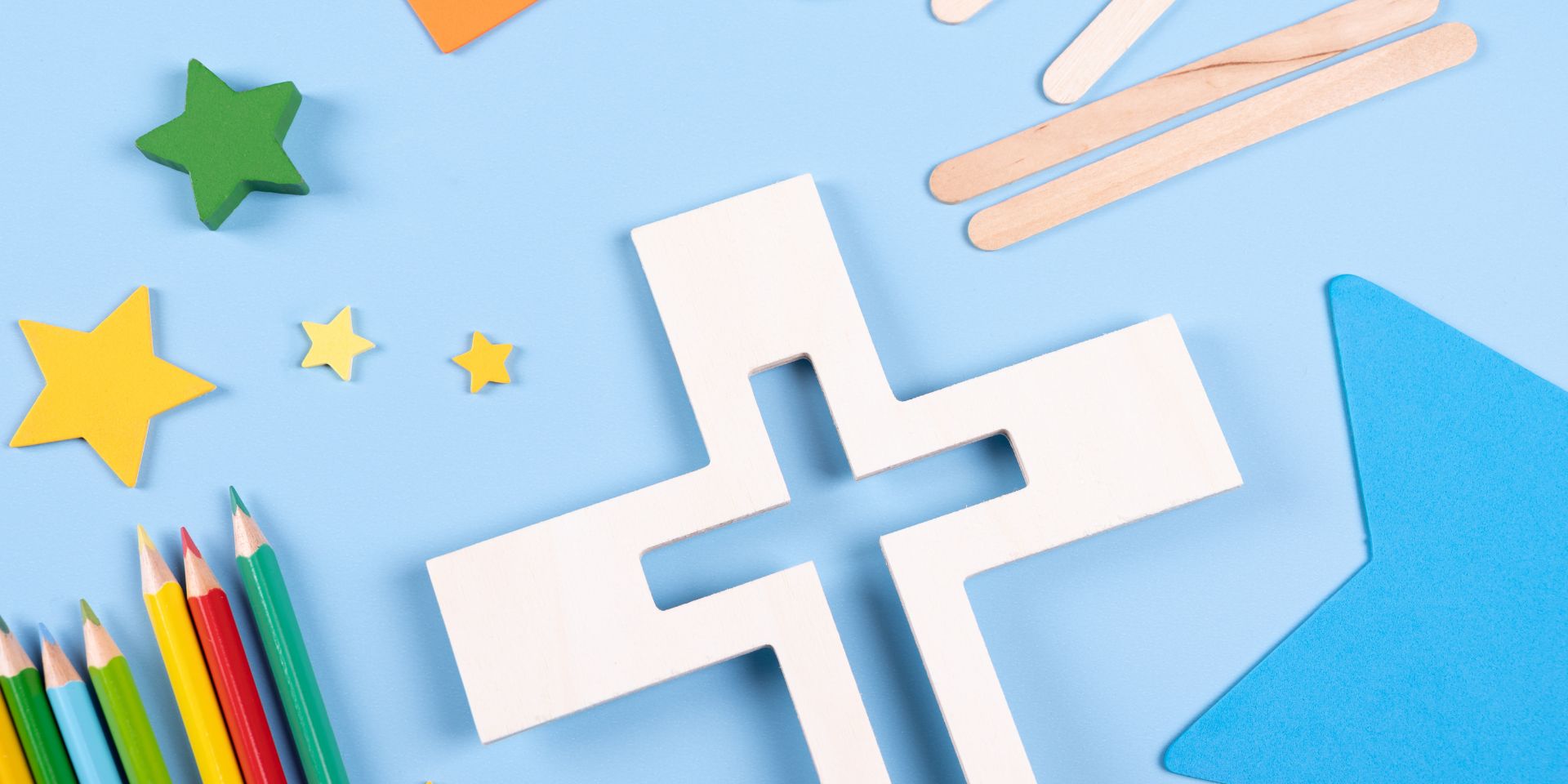 Age 3 – Grade 4: Godly Play and More
Our youngest members are invited to worship at the 10:00 service, receive Communion, and then meet the teachers in the Tower Room before going upstairs to the Godly Play classroom (aka, Children's Chapel). Each week we will tell a new Godly Play story, ask wondering questions, or explore the world God made. We will wrap up around 11:15 so that children can still participate in Coffee Hour with their church family. It's OK to drop-in as you are able! We are excited to share the stories and language of our faith in a way to is accessible to children.
Grades 5-12: Connecting Faith and Justice: Youth Lectionary Curriculum
All youth (grades 5-12) are invited to grab some coffee hour snacks and head to the Skylight Room for discussion. The curriculum is designed to help students actively engage the intersection of faith and justice and explore why our faith compels us toward justice.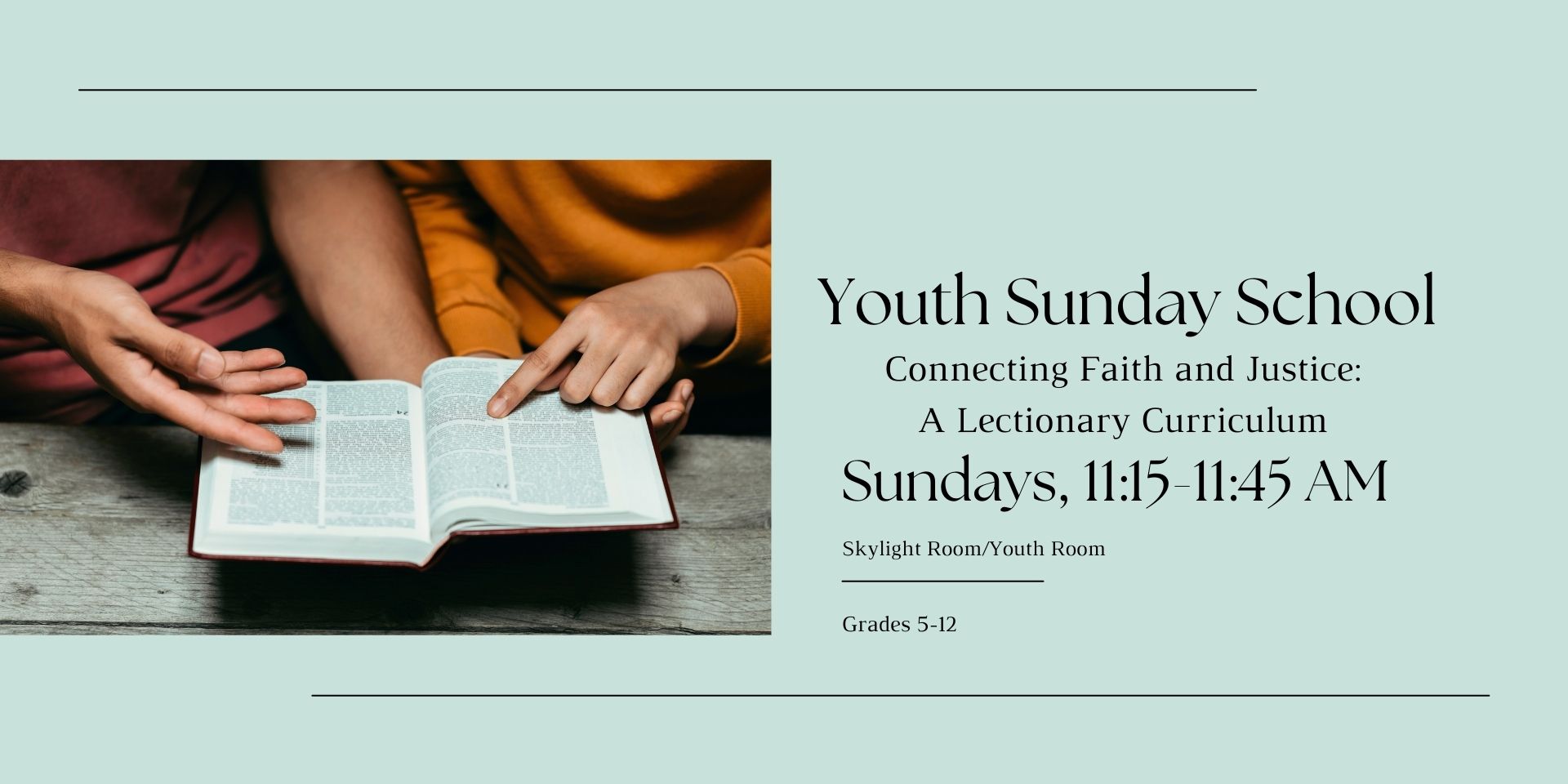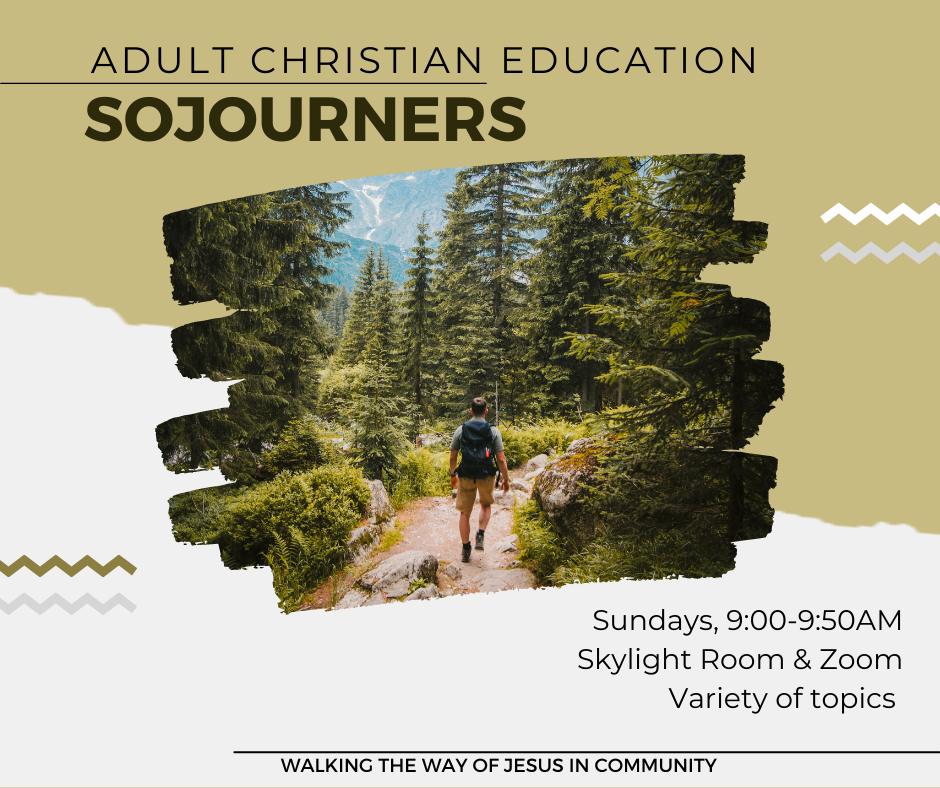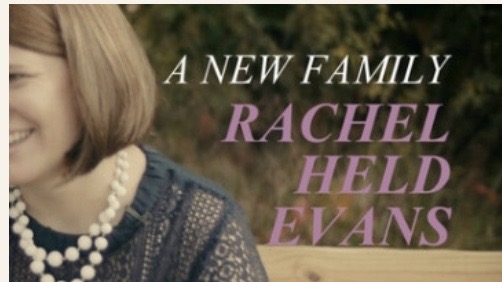 Adult Class: Sojourners
We will begin September 17th with a 5-week film series entitled "A New Family," featuring Rachel Held Evans. The videos are approximately 8-13-minutes long, after which we will have discussion. Classes are held from 9-9:50 in the Skylight Room.
Through her writing and speaking, Rachel Held Evans work opened a space for people to become involved with the evolution of their faith by example. She strived to be grace-full while admitting her imperfection. Her advocation was for the heart of God which is for the people of God. All people, a diverse bunch of clumsy-yet-beautiful people of different races, cultures, beliefs, faiths, genders, and sexual orientations just doing our best to be human. She was a person who reached for the outsider and brought their voice and perspective into the fold. She inspired change and sometimes provoked resistance. But as she says in this series, her hope was to start more conversations than end them.
Tragically, Rachel died on May 4, 2019 at the young age of 37. There really are no words to describe the heartbreak of losing Rachel. Her death is a devastating loss.
Rachel was quoted as saying: "The folks you are shutting out of the church today will be leading it tomorrow. The future is in the margins." If we are resurrection people, are we willing to let the ways of doing Church that do not serve God, ourselves, or our neighbors, die? If God throws open the doors of the church, who are we to monitor them, or worse, close them? When the doors are locked and requirements for inclusion are narrow are we willing to become sanctuaries ourselves?
Coming up:
Sunday, October 1, 11:15 AM
Intergenerational Day: "October Observances"
Children's Sunday School classes will not meet.