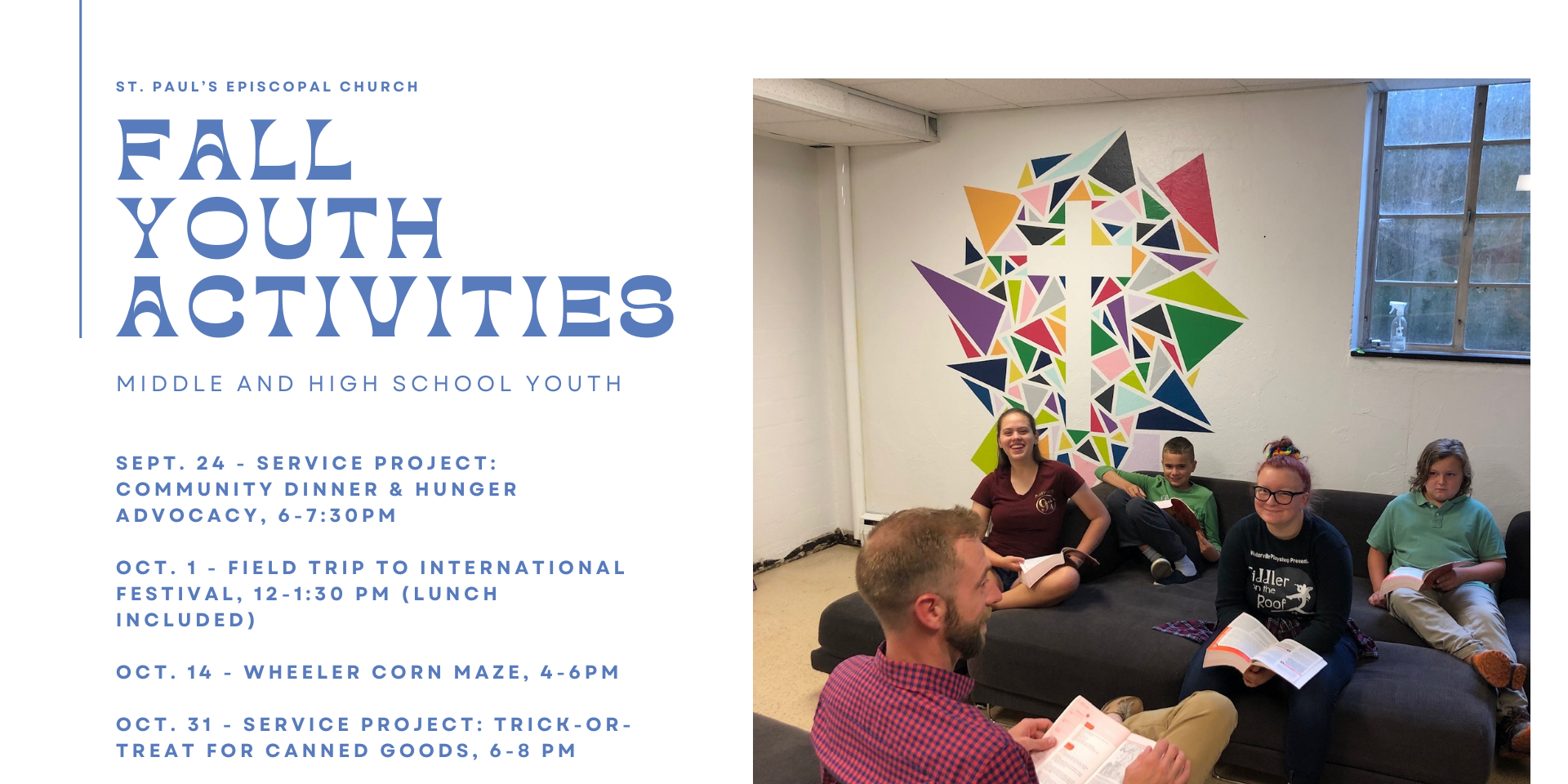 Bring a Friend!
Sept. 24 – Service project: Community Dinner & Hunger Advocacy, 6-7:30PM. We are hosting the Under One Roof food pantry Board of Directors and volunteers, and we need youth help in setting-up, serving food, and cleaning-up. There will also be a presentation on hunger issues in Ohio, so you will be invited to write advocacy letters to elected officials.
Oct. 1 – Field trip to International Festival, 12-1:30 PM (lunch included). The International Festival is held at the Islamic Center of Greater Toledo (the Perrysburg mosque). It is a wonderful opportunity to learn more about different countries, cultures, foods, and religions. We will try new foods and hopefully get a tour of the mosque. Drivers are needed.
Oct. 14 – Wheeler Farm Corn Maze, 4-6PM. Weather permitting, we will find our way through the corn mazes and maybe have some s'mores or cider.
Oct. 31 – Service Project: Trick-or-Treat for Canned Goods, 6-8 PM. Meet at St. Paul's at 5:55 to go around the local neighborhood collecting non-perishable food items for Under One Roof food pantry. Costumes optional.
Youth in grades 6-12 are welcome at these events, and bringing friends is encouraged.
Adult chaperones and mentors are also needed! If you'd like to hang out with our youth or serve as a chaperone, or to RSVP youth attendance, please contact Jennifer V.