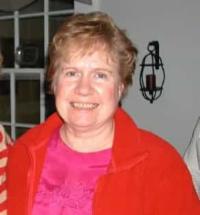 We are saddened to announce the passing of Gloria Allen. She died peacefully at Lakes of Monclova on June 25. The memorial service for Gloria was private at St. Paul's.
Gloria's husband, Charles, passed in 2021. Please keep Gloria's family in your prayers. She is survived by five children and nine grandchildren among the Allen, Hazard, and Lawrence families.
Rest eternal grant to her, O Lord; And let light perpetual shine upon her.