St. Paul's Episcopal Church Hosts Guns to Garden Program
BY NANCY GAGNET
MIRROR REPORTER: Republished with permission by the Mirror Newspaper, May 2, 2019
It only took a matter of minutes for Dane Turpening of Toledo Twisted Iron to transform the barrel of a 12-gauge shotgun into a couple of gardening tools.
With a heating unit that reached 2,000 degrees and a heavy-duty hammering tool, the metal was molded into a gardening hoe and shovel as a group of parishioners from St. Paul's Episcopal Church in Maumee and surrounding communities watched.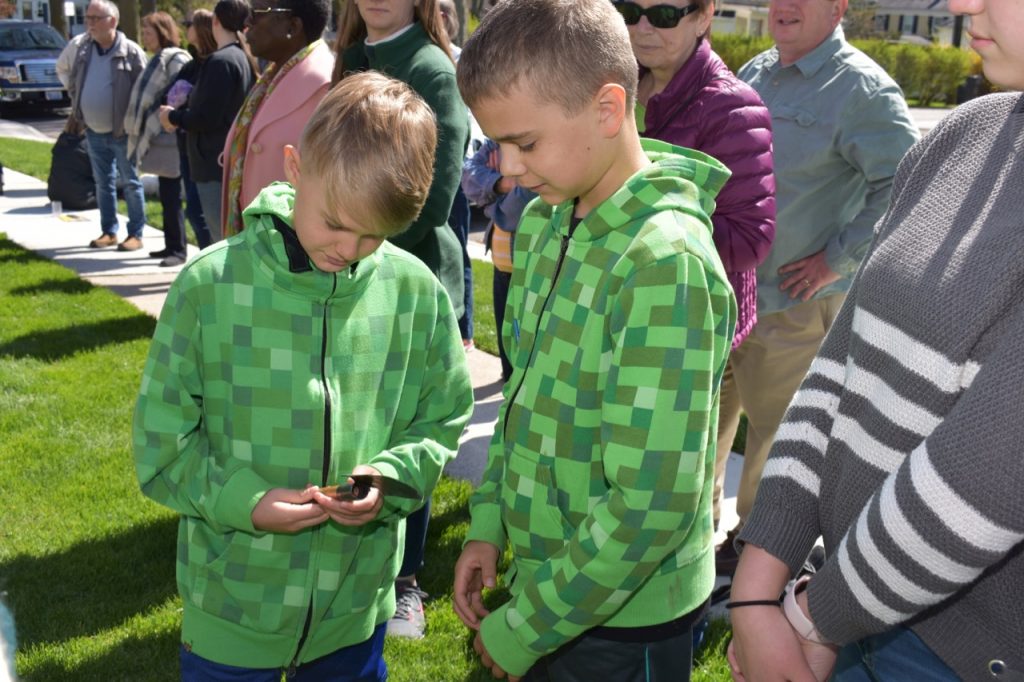 The event was part of Guns to Gardens, a program that repurposes weapons into hand tools to be used in the creation of something new, preventing the weapon's use for violence and creating a cycle of peace.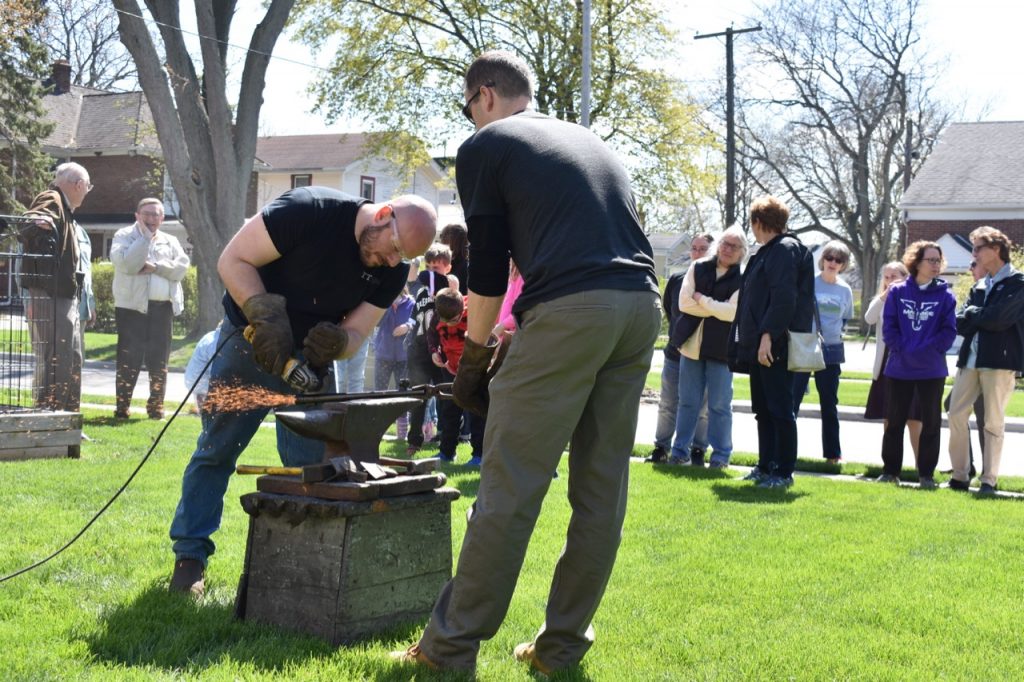 The program took part in Maumee on April 28 courtesy of Raw Tools, an organization dedicated to providing a faith-based response to gun violence. The Toledo Police Department donated the gun, which had been confiscated.
"This is a prophetic, more hopeful vision of taking tools that destroy life and destroy communities and transforming them into something that gives life and builds up community," said pastor Joel Shenk of the Toledo Mennonite Church. Shenk is also associated with Raw Tools. For the past three years, he has been partnering with area churches and organizations to bring the program to the community.
The program began in Colorado as one pastor's reaction to the 2012 Sandy Hook Elementary School shooting in Newtown, Conn., in which 20 young children and six school staff members were killed by a gunman on school premises.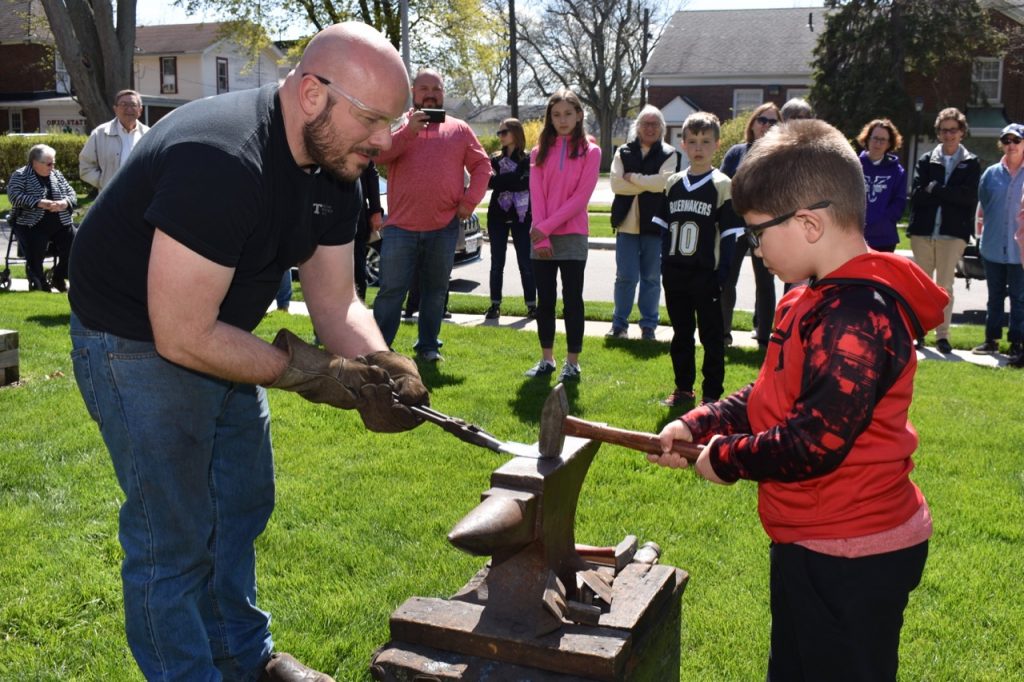 Focusing on a faith-based response to gun violence, the program is centered on biblical passages that call for turning swords into plowshares and spears to pruning hooks. Considering how to cultivate life, cultivate relationships and reach out in love by thinking differently changes the conversation and the mindset, Shenk said.
"As a faith-based response, we take that prophetic, imaginative approach and turn or forge (guns) into garden tools through blacksmithing," he said.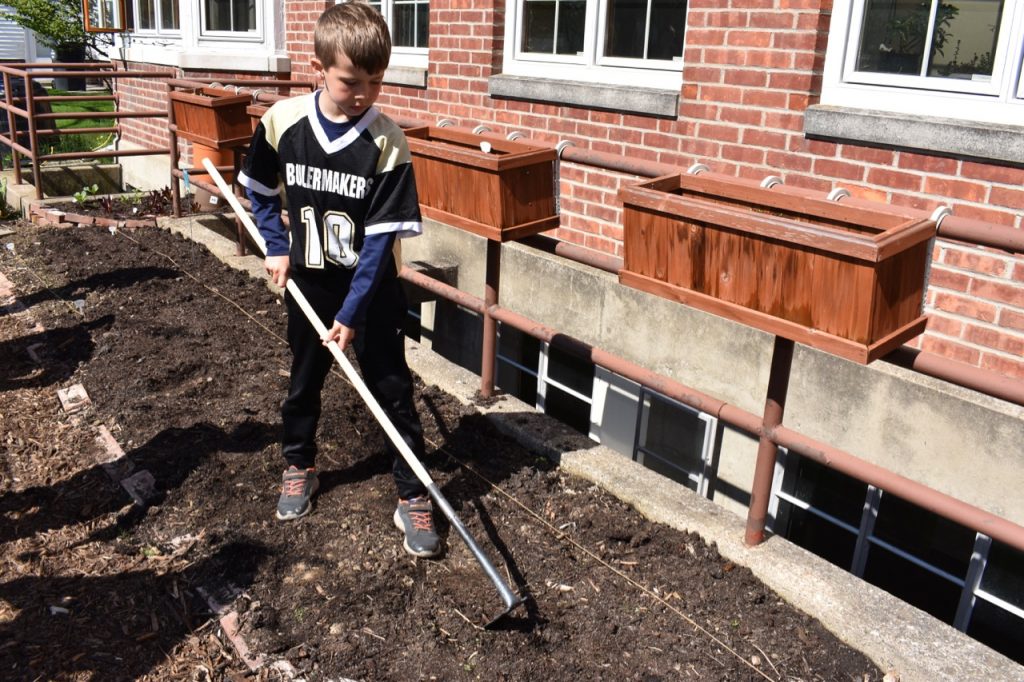 Dr. Jennifer Vasquez, director of Christian formation at St. Paul's Episcopal Church, helped coordinate the event in Maumee. The idea originated from the West Mission Area of the Diocese of Ohio, and St. Paul's stepped in to host the first event in a three-part series. The program will also take place at a church in Defiance in a few weeks, Vasquez said.
Participants from a wide variety of backgrounds, including Episcopal and Lutheran parishes, the Multifaith Council and others, took part. A member of the Maumee Police Department was also on hand with information about gun violence and gun safety.
A prayer for peace culminated the program and the tools were then used to plant seeds in the church's garden.
"This action is both symbolic as well as literal and real," said Vasquez. "It's something that can really help inspire imagination. It's one step, it's planting one seed, but it can also be very cathartic."