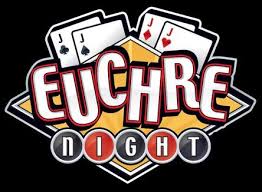 Euchre Nights!
Euchre is on hiatus until August…plenty of time to practice your skills! See you then.


Dining for Women
Thursday, May 23 @ 6pm

All women welcome to come for soup and an opportunity to learn more about the grant projects that receive funds from Dining for Women. Please see Karen Smith with any questions.
Walking Group
Meet us at 9AM at Sidecut for exercise, fresh air, and fellowship! Lately we've been meeting in the Silver Lake parking lot due to all of the walleye traffic.
Lunch Connection
This is a group of people who are interested in reaching out to others within our parish to spend time building relationships. If you are interested in participating, please contact Jennifer V for more information.