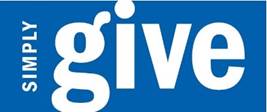 November 10, 2020
Dear Under One Roof Food Pantry (St. Paul's Episcopal Church),
We are pleased to report the 2020 Fall Simply Give Campaign was a success, resulting in over $1.7 million to help feed hungry families across the Midwest. We sincerely thank you for your partnership and commitment to enriching lives in the communities we serve. Together, we've elevated the Simply Give program to over $58 million since its inception in November 2008.
Included below is your pantry's final Fall Simply Give results. The total Simply Give donation includes generous contributions made by local Meijer customers, your community partners, and our corporate donations.
Store/Unit Number:                                   115
Store/Pantry Donation:                             $2,350.00
Meijer Donation:                                         $2,220.00
Additional Program Donation:                  $  60.00
Total Donation:                                           $4,630.00
As mentioned in the kick-off memo, we've moved to a new distribution and activation process this year for our Meijer food only gift cards. This is great news for you as this process will not only significantly reduce the amount of lead time it takes to receive the gift cards, but it will also be much more secure as each batch will need to be individually activated prior to being used at one of our stores. Your gift cards will be directly shipped to the following mailing address we have on file for your food pantry:
Under One Roof Food Pantry (St. Paul's Episcopal Church)
310 Elizabeth St.
Maumee, OH 43537
Once the gift cards have been successfully received, you'll need to activate them using the instructions included below before coming into one of our local stores to use them for purchases.
Your food only Meijer gift cards will be delivered through FedEx shipping and should arrive in approximately 4-8 business days.

For pantries with a PO mailing address on file, you will receive your shipment via US Postal Service in approximately 4-8 business days.

If you have not received the gift cards within this time frame, please contact Coty LaVere at

Coty.LaVere@meijer.com

.
Gift Card Activation Process
Your food only Meijer gift cards will arrive un-activated. In order to activate them, you'll need the order number, activation code, and total number of gift cards, which are all included below:
Order Number:                269678
Activation Code:              28646060
# of Gift Cards:                12
For your convenience, there are two ways to activate your cards, either by phone or online:
By Phone: Call 1-877-459-0676, follow the voice recorded prompts, and enter the requested information above.
Online: Log onto

www.Activate.Meijer.com

, enter the required information above, and click activate now.
The cards will be activated within 3 hours after successfully completing the activation process.

Please activate your batch of gift cards within two weeks of receiving them to correctly update our internal records.
The purpose of the Simply Give program remains to support our local food pantry partners in feeding the growing number of hungry families in the communities we serve. Meijer is diligently working to be good stewards of the generous donations we receive by ensuring food only gift cards are only used to purchase items to stock our pantry partner's shelves. We ask that these cards be used for this sole purpose and not be distributed to individual families.
Again, thank you for your continued partnership and commitment to the cause. We applaud the tremendous service your providing to hungry families in your community.
Sincerely,
Cathy Cooper                                               Coty LaVere
Senior Director                                             Senior Specialist
Community Partnerships & Giving           Community Partnerships & Giving