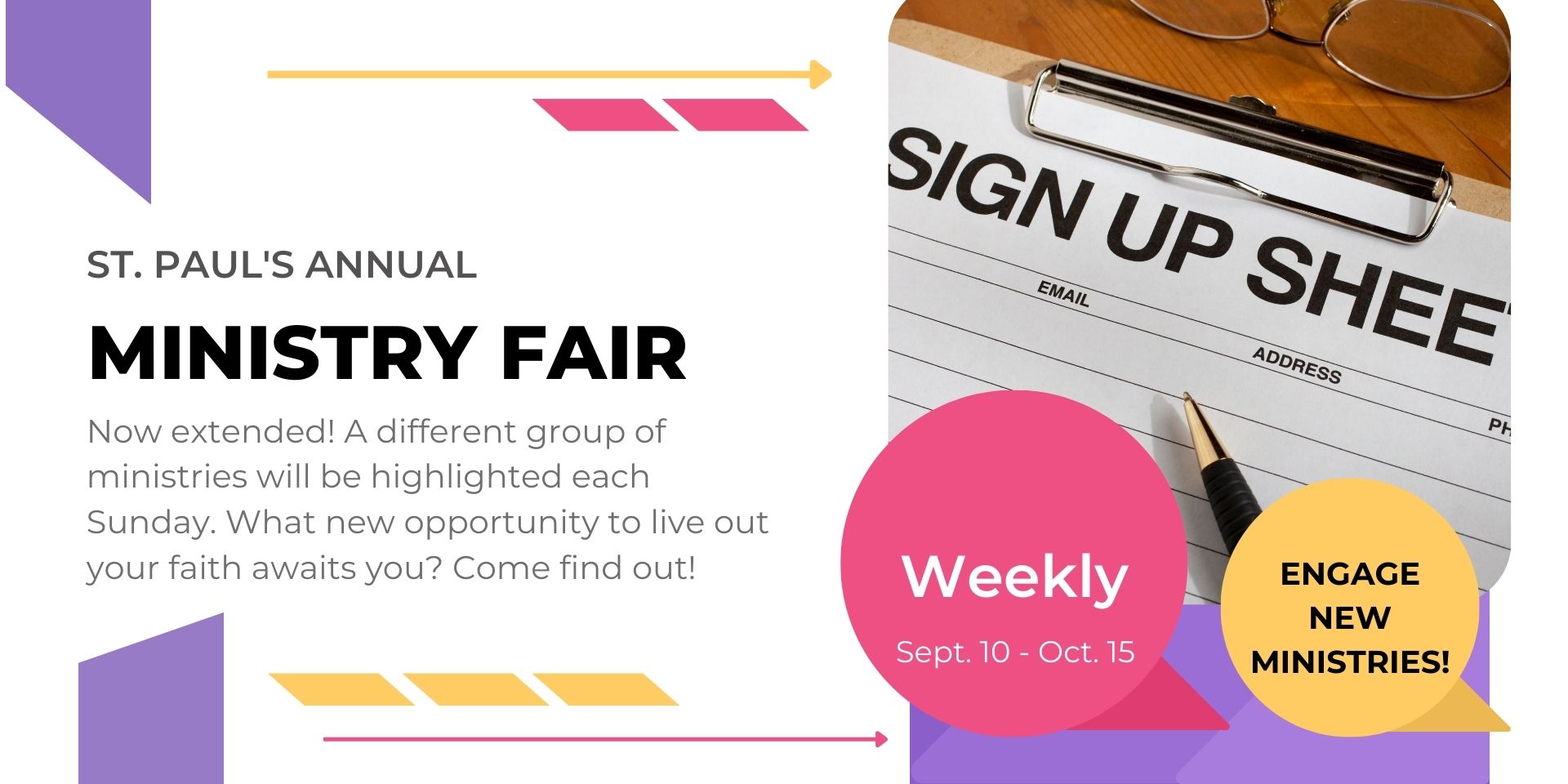 Ministry Fair begins Sept. 10
The Ministry Fair has now been extended to highlight different ministries each week. Here is the schedule:
Sept. 10: Worship Assistants
Sept. 17: Music Department
Sept. 24: UOR
Oct. 1: Christian Education and Book Clubs
Oct. 8: Outreach
Oct. 15: Inreach (Euchre, Prayer Chain, Tables of 8, more)
If you'd like to have a table for a new or existing ministry idea, please contact Jennifer here.
Let's see how we can use the gifts and resources God has given to us to put love on our neighbors!