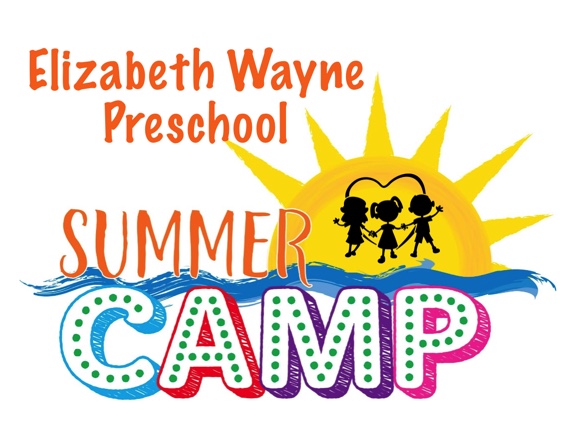 Elizabeth Wayne Preschool is excited to invite your child to join us for a fun filled summer!  Our camps will offer numerous educational activities with a core basis in S.T.E.A.M. (Science, Technology, Engineering, Art and Music).  Your child will be encouraged to build, create, experiment and problem solve while having fun.  These camps will offer preschool and kindergarten readiness to help students transition from summer to fall. Each week is open to children ages 3 years old to 6 years old. Online registration opens February 1 at ewpreschool.org. Campers may register for as many weeks as their summer schedule permits. A discount will be provided for those registering for all six weeks.
Hours:
9:00am – 12:00PM, Monday -Thursday (Except camps May 31-June 3, will run Tuesday – Friday)
Pricing:
Six Camps: $600
Weekly: $125
Camps:
 

Creepy Crawlers        (May 15-18)

What is the difference Between spiders and insects? What do God's tiniest creatures do for our planet?  Campers will seek out and observe these creatures in their natural habitat.

Ice Cream  (May 22-25)

Let's make some ice cream and play in the ice cream shop!  Which is your favorite?  We will have lots of fun counting scoops and graphing our favorite flavors.

Messy Play     (May 30- June 2)

Come and get messy with us!  Get ready to use all of your senses as we play, create, investigate and explore all things messy! From mud to paint, we've got you covered!

Camping     (June 5-8)

Ready to go on an adventure?  This week we will explore all things camping!  From making s'mores to telling camp fire stories, we are sure to have a great time!

Water Play     (June 12-15)

Camp will be a splash this week as we explore water fun!  Campers will discover all the uses for water and why it is important.  Get ready for water slides, water balloons and much more!

Pizza!    (June 26-29)

Let's make some pizza!  Welcome to EWP Pizza Palace where campers will run their own pizza shop.  Come and make your own pizza pie!  This will be our farewell to summer at EWP!
To register click here.