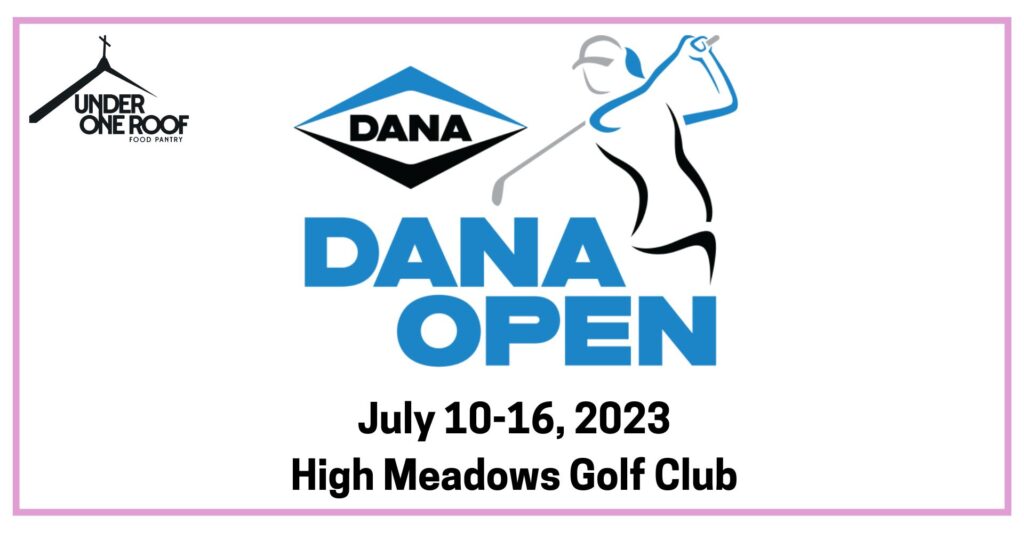 Charity Ticket Program
Charity Ticket Program Overview
The Dana Open Presented by Marathon is proud to invite your non-profit organization to participate in the Charity Ticket Program.  This is a fundraising opportunity that will provide 501 (c) (3) non-profit organizations the ability to sell weekly grounds and clubhouse courtyard tickets for the 2023 tournament.  Your non-profit organization will receive 100% of each ticket sold.  The 39th Annual Dana Open will be played the week of July 10-16, 2023 at Highland Meadows Golf Club. 
Type of Tickets
A Weekly Clubhouse Courtyard ticket allows access to the Clubhouse Courtyard and grounds Thursday through Sunday. Also, it will allow access to a large-scale outdoor pavilion with opportunity to purchase upgraded food & beverages with upgraded restroom facilities. A Weekly Grounds ticket will allow you access to the grounds Thursday through Sunday.  There will be concession stands located throughout the course for purchase of food and beverages. 
Weekly Clubhouse Courtyard Ticket – $120.00
Weekly Grounds Ticket – $60.00
Our website at www.DanaOpen.com allows anyone purchasing tickets online the opportunity to designate a charity of choice. 
Promotional Opportunities
Each organization has the opportunity to advertise and promote the charity ticket program.  Some suggestions would be to pass out order forms to local businesses, post the ticket link on your website, send out email notices and include in your mailings.
Ticket Orders and Check Distribution
Customers have the option of ordering online at www.DanaOpen.com, faxing a form to the Tournament office at 419-535-6412 or mailing a hard copy to the address provided below. 
Checks will be mailed on or before the 15th of each month to the address that you provided on your application. The Charity Ticket program runs through June 30, 2023.
All ticket orders purchased online at our website will be mailed to the purchaser through the Tournament Office four weeks prior to the Tournament.