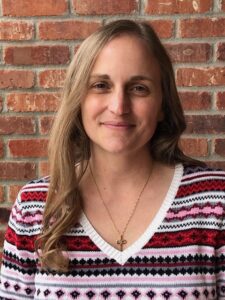 Dr. Jennifer Vasquez has returned to St. Paul's as Director of Christian Education. The position is small in scope. Jennifer already has a full-time job as a teacher for the Education Service Center of Lake Erie West.
She is currently assigned to Union School in Maumee working with preschoolers with special needs. The primary duties of the new position at St. Paul's are Sunday Morning Sunday School for children and an adult class that will run weekly in the evenings throughout the year.
Please offer Jennifer your blessing and support.