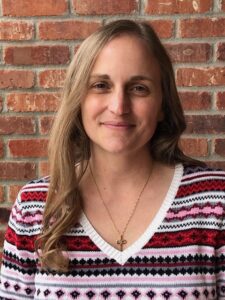 Jennifer Vasquez serves as Director of Christian Education. She has an MA and D. Min in Christian Education and is an ordained deacon in the ELCA. She is a member of St. Paul's along with her three children: Rebekah, Zeke, and Rede.
The position is small in scope, as Jennifer also serves as Executive Director of the Multifaith Council of NW OH and is a half-time itinerant special education teacher for Springfield Local Schools. 
Her primary duties are Sunday School for children and an adult class that will run weekly throughout the school year.
Please reach out to Jennifer with any questions or feedback about Christian Education.