The Rector

The Rev. Dr. J. Paul Board
In November, 1997, Rev. Dr. J. Paul Board came to serve at St. Paul's. With a vision of service and mission, he has guided a genuinely dedicated congregation in a variety of ministries. There is an understated sense of service to others that has been cultivated and nurtured through his tenure at St. Paul's.
Paul is married to Lori and they have three children, Sarah, Michael, and Eric. They live in the rectory next to the church.
Paul grew up in Texas and finished high school in Ann Arbor, Michigan. He received his B.A. in Liberal Arts from the University of the South in Sewanee, Tennessee (1989). His Master in Divinity comes from Virginia Theological Seminary (1995). His Doctor of Ministry is from the Seabury Theological Institute (Seabury-Western Seminary, 2007).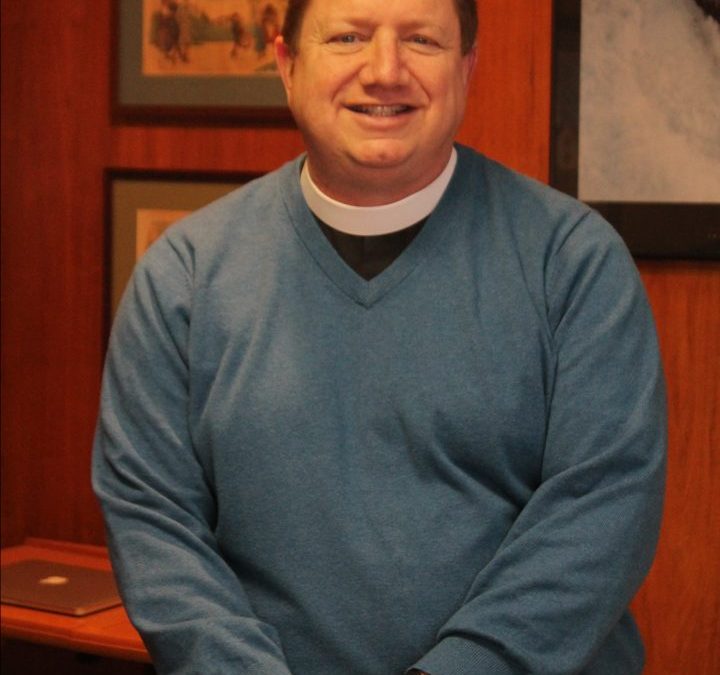 April 22, 2020
Dear Friends,
Greetings to the members of St. Paul's. I miss you all and I pray you are well. This message is an update with things happening at St. Paul's. First, there have been no cases of Covid-19 within the congregation. Although, the list of friends experiencing the virus is growing. Our efforts to flatten the curve continue to be successful.
There is no schedule to lift the suspension for worship. This decision will come from the bishop. I imagine it is a long way away. I also imagine we will worship in small groups, rather than having a main Sunday morning service, when we do gather again.
The food pantry is very busy. We have experienced a spike in clients for several weeks. My thanks go to the many volunteers who staff the pantry. There are stringent rules about volunteering. This includes no in-person contact with clients. Lissa Guyton did a very nice story on 13ABC. Please look here on the parish newsletter online for the link.
The semi-annual meeting scheduled for May 17 is postponed. We are hoping to convene in mid-August. However, the quorum requires 50 persons. So, it may or may not happen in August. The current budget expires on June 30. Vestry is working hard to develop a budget for the remainder of the 2020. Please note our normal history is to hold the annual meeting in February, six weeks after the new budget has begun. Such is the same with approving a new budget in August.
St. Paul's has received a federal loan from the CARES-Act for $59,300. It is called the Paycheck Protection Program (PPP). The purpose is to guarantee payroll for an eight-week period. If we follow the rules, the loan is expected to be forgiven. This turns the loan into a grant.
Pledging at St. Paul's has been stable. No one has adjusted their pledge or communicated any change in intent. Please continue to support St. Paul's as we count on your pledge. Of course, we understand financial hardship. Your communication is important if you cannot meet your pledge. Please let me or the treasurer know.
Ministry is virtual these days. We publish a sermon meditation and a musical offering every Sunday on the website. Bible study will continue on Wednesdays at 7 PM using Zoom. Additional opportunities for learning and advocacy will be added to the Sunday posts every week, so please read them closely. These will also include links to brief Sunday School lessons and activities for families with children. The program staff are also asking parishioners to consider meeting together virtually in small groups of a few households for prayer, Bible reading, sharing of stories, and fellowship. Think of "Tables of 8," but via telephone and internet, without dinner and with a spiritual component. Simple resources will be provided, and you are welcome to choose your own groups (just let Jennifer know where to send the resources if you do).
One final note:  Beware of scammers.  No one from the church will ask you for emergency money.  There have been incidences of emails impersonating me, asking for emergency gift cards.  This is fraud.  Do not fall for it.  Call my cell and talk to me by voice.  (419) 367-6921. 
This is an unsettling time. But it is also the season of Easter, a time to celebrate new life. We have been given an opportunity to reflect and grow. I encourage you to keep up with your prayers and spiritual discipline. Don't let your Christian Formation lapse. We are happy to help. Contact us. Engage the website. Talk to your friends. Read. Pray.
Happy Easter,
Paul+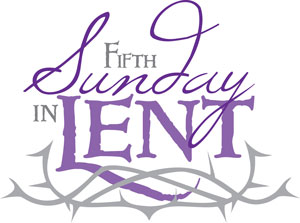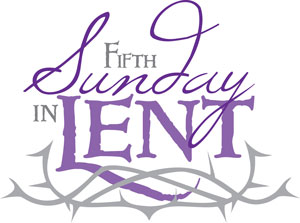 The Collect: Almighty God, you alone can bring into order the unruly will and affections of sinners:  Grant your people grace to love what you command and desire what you promise; that, among the swift and varied changes of the world, our hearts may surely there be fixed where true joys are to be found; through Jesus Christ our Lord, who lives and reigns with you and the Holy Spirit, one God, now and for ever.  Amen.
Virtual Coffee Hour Zoom Instructions: Mar 22, 2020 10:30 AM
-From a PC, Mac, iPhone, iPad, or Android device, click on https://zoom.us/j/398077843
-The first time you use this, you will need to download a software program, but it is very fast.  When prompted, click "Join Audio Conference by Computer."
-If you want voice only, please dial (312) 626-6799.  And enter meeting ID: 398 077 843.
"What Wondrous Love is This?" American Folk Hymn (arr. Arlen Clarke).  Sung by Brad Cresswell with Jane Weber on the organ.
A sermon for the Fifth Sunday in Lent by J. Paul Board

On this Fifth Sunday of Lent, we read how Jesus performs his greatest miracle in Bethany.  He brings Lazarus back to life.  There are two things I want you to know about this miracle story before I develop my sermon.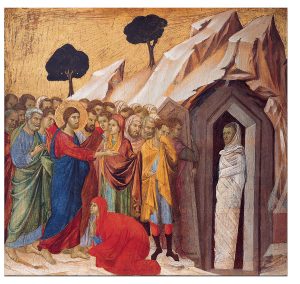 First, this is the miracle that condemned Jesus to the cross.  Up to this point in the Gospel, the Pharisees were frustrated with Jesus.  They were irritated and annoyed.  But they were also engaged.  They tried to debate Jesus, correct him, and trick him.  They believed they could box him into a trap of words to discredit him.
Once Jesus raised Lazarus, they wanted Jesus dead.  This was the turning point in the Gospel when the Pharisees began plotting to kill Jesus.  Their specific complaint was Jesus raised Lazarus on the sabbath, but this was merely a technicality of the Law.  The Pharisees needed to eliminate Jesus to maintain their power over the people.  They were highly threatened by his healings, his teachings, and now this miracle.  It was not the straw that broke the camel's back.  It was a meteor from the sky!
The second point— this miracle is not a clinical story.  We don't know what happened.  The text tells us Lazarus was ill, but we don't know why.  Jesus was not in a hurry to visit.  When he was ready to travel to Bethany, Jesus declared that Lazarus was asleep.  We learn quickly that Lazarus wasn't sleeping, but dead.  He died four days prior to Jesus' arrival.

Once there, Jesus cried.

Scholars have given a variety of interpretations as to what Jesus meant by sleeping.  The text says Jesus was referring to death and confused his disciples with sleep talk.  Scholars say Jesus waited for Lazarus to die so he could perform the great miracle. Lazarus needed to die so Jesus could glorify God by "waking him up."  The resuscitation is not explained.  There is no CPR.   Jesus commands Lazarus to get up and come out of the tomb.

 We simply don't know what happened.  This is not a clinical story.

 Might Lazarus have died from a virus?  It is very possible.  The world of Jesus was volatile and life was fragile.

 I heard a doctor on the news this week say, "Pandemics are common.  They happen throughout human history, just not very often.  It's been so long since our last pandemic, we have forgotten how to cope."  They skip a few generations and when they show up, they wreak havoc on our lives because we don't remember what to do.

 Our world is different now than it was during the Spanish Flu of 1918.  It is different than the cholera epidemic of 1854 that wiped out the population of Maumee and Perrysburg.  It killed the rector of St. Paul's and his wife, Mark and Harriet Jukes.  They died within 2 days of one another in the rectory, where I live now.

 Our world has become dependent on international travel.  In previous pandemics, the disease was limited to geographical areas, like whole cities.  The hot zones never encompassed the whole globe.

 We also have more science.  We saw COVID-19 coming in ways our ancestors never could predict.  We can debate whether or not we were prepared, but let's be honest.   We knew.

 A moment of rant here:  I don't care for celebrities and politicians telling us "we will get through it."  Maybe so.  But if anyone close to me dies from this virus, then we DID NOT get through it.  The threat is deeply personal to each of us.  Yes, it threatens our nation, our economy, and our way of life.  But it also threatens each of us personally and profoundly.  I don't want to hear about how we will get through it.  I want us to pray so there is no "it."  I don't want to lose anyone to this disease.

 The governor has told us the spike in Ohio will likely be in mid-May.  The good news is our mitigation (stay at home) has lowered the curve.  The spike is when, according to models from the Cleveland Clinic, Ohio will experience 10,000 new cases of COVID-19 per day.  Think about the implication.  If the spike is in mid-May, then we still have to go down the back side of the curve.  This means it will be July before we get back to the position we are in right now.

 The bishop has said it will be a while before we return to worship in our churches.  He has not clarified when this will be.  No one really knows, but you may anticipate the suspension of worship will last through April and probably longer.

 The new normal may not permit us to gather in groups for a long time.  We must learn to be the church when we cannot congregate for worship.

 My fire chief put it in perspective for me.  We were just chatting when he said, "Mother Nature is talking to us."  To be clear, my fire chief is a man of deep faith.  He is a Christian.  I believe he was purposefully NOT crediting God for COVID-19.  God did not bring this virus down on us.

 I looked at the chief and waited for an explanation.  "Mother Nature is talking to us."  He said two things.

 One:  We need to slow down.
 Two:  We are not in charge.  
 It's been so long since we have had a pandemic.  Remember, these are normal occurrences in human history.  It's been so long we have forgotten how to cope.

 We need to slow down.
 We are not in charge.  
Perhaps our mitigation (stay at home) is a reminder of how to slow down.  We have certainly lost control of our lives.  We can't go to church, the movie theater, or a game.  We cannot do what we want when we want.  But maybe we lost control long before we realized it.

We can pray.  We can learn to pray when our lives are still.  We can find peace in the stillness and find our way close to God.

The Raising of Lazarus was a turning point in the Gospel.  The Pharisees began plotting to kill Jesus.  Is COVID-19 a turning point for our lives?  Can we "get through it?"  Will our lives be different on the other side of the curve?  Or back to the same?

We have an opportunity here.  We don't have a building where we can go to church.  But we can be the church.  We can't choose anymore between soccer or church on Sunday morning.  (Insert golf, baseball, sleeping late, or whatever pulls you away from church on Sunday morning.)    But we can choose God.

We can choose God.

We have a whole lot more science to help us with COVID-19.  We are in much better shape than in 1918.  In 1854, they didn't even know the cholera was in the water.  All they had to do was boil the water, but they didn't know.

Choosing God isn't clinical.  Jesus cried for his friend.  We don't need to know how Lazarus died or how Jesus raised him.  We know that Jesus loved him.  The only other time Jesus cried was when he looked upon the Temple on Palm Sunday.  Jesus knew the fate of the temple and he cried.

There's no science needed to love the Lord.  When you think about it, choosing God is rather simple.  No requirements.  No prerequisites.  Just love.

Amen.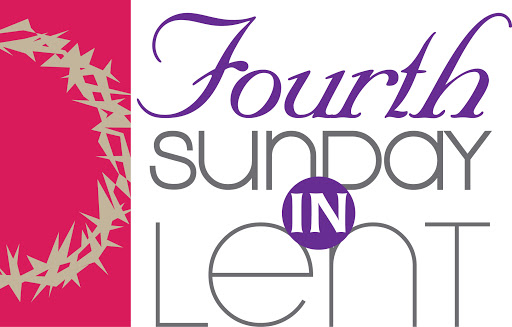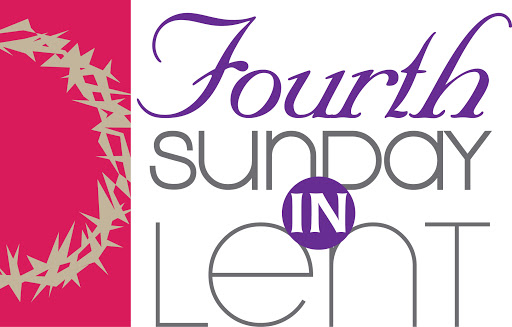 The Collect: Gracious Father, whose blessed Son Jesus Christ came down from heaven to be the true bread which gives life to the world: Evermore give us this bread, that he may live in us, and we in him; who lives and reigns with you and the Holy Spirit, one God, now and for ever. Amen.
Virtual Coffee Hour Zoom Instructions: Mar 22, 2020 10:30 AM
-From a PC, Mac, iPhone, iPad, or Android device, click on https://zoom.us/j/398077843
-The first time you use this, you will need to download a software program, but it is very fast.  When prompted, click "Join Audio Conference by Computer."
-If you want voice only, please dial (312) 626-6799.  And enter meeting ID: 398 077 843.
"Pie Jesu" by Mary Lynn Lightfoot (Latin text from the traditional Requiem mass) Sung by Brad Cresswell and Jane Weber
A sermon for the Fourth Sunday in Lent, March 22, 2020 by J. Paul Board
I wish I could see the pathogen.  This is a childish fantasy, but I wish I could look into a crowd of people and see who is contagious and who is not.  I could look at a countertop, door knob, or railing and see the germs of COVID-19 just staging there, waiting for my touch.  I would steer clear of certain people, places, and air zones, if I could see the germs.

This is the Fourth Sunday of Lent.  Jesus heals the blind man.  I encourage you to go back up to the link for the Lectionary.  Read the scripture lessons assigned for the fourth Sunday.   The gospel lesson is a bit longer than normal.

Yes, this is miracle story.  The blind man regains his sight.  I have preached plenty of sermons on the miracle.  In the context of our time, my attention goes to the man who has spent his life without sight.  I am thinking about his life, pre-miracle.  He cannot see what we take for granted.

And now I wish I could see what I cannot.  Those terrible germs.  We are all blind to the spread of COVID-19.  Our best defense is precaution.  Wash your hands often.  Maintain six feet of social distance.  Don't touch your face.  Wash your hands again.  Self-isolate without exception.   Our lives and our economy are not equipped for this kind of shut down.  We cannot see the danger to run away from it.  We can only isolate ourselves from an invisible enemy and wait for it to overtake our lives.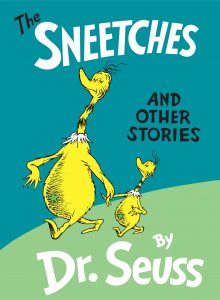 I am reminded of Dr. Seuss' Sneetches.  The story isn't about a pandemic.  But there is a remarkable similarity.  Sneetches live on the beaches.  They are perfectly normal except some of them have stars on their bellies .  Others don't.

Now, the Star-Bell Sneetches had bellies with stars. 
The Plain-Belly Sneetches had none upon thars.
The star appears to be genetic because it discriminates along family lines.  The star-belly sneetches have greater status in the community.  The plain-belly sneetches are jealous.  They assume a lower status.

The gospel story becomes relevant because the blind man would not appreciate what the star does for privilege.  The social status portrayed in Dr. Seuss' story is fabricated, despite being genetic.  The visual distinction is the only way to identify the two groups.

Along comes a salesman named McBean.  He is human not a sneetch.  He offers stars to the group who lack them, $3 each.  They eagerly pay and jump into a special machine to receive their new stars.  The machine has the familiar look of a Dr Seuss designed contraption with bells and whistles.  The elite sneetches are now offended the lesser sneetches look like them.  The salesman offers to remove the star at an inflated price of $10 each.  The elites eagerly pay and jump into another machine.

Once again the sneetches are separated. The elites declare the star to be out of fashion.  But the salesman is not finished.  He now offers both options to add/remove the green star as the sneetches desire.  A rush on both machines ensues as sneetches add and remove the star.  It keeps going at a very high pace until the sneetches are, all of them, out of money.  The scene would be unbelievable expect we all saw the recent rush on toilet paper.  Perhaps you felt the same panic.

Dr. Seuss' story has many levels of understanding.  First it is about prejudice and discrimination.  The star could be racial, cultural, economic or religious.  Dr. Seuss said he wrote it to counter antisemitism.   The story is about exploitation because the salesman took all their money.  But the story is also about grace and redemption.

The salesman left after the sneetches spent all their money trying to be different.  Once gone, the sneetches could no longer distinguish themselves.  The star-bellies were all mixed up with plain bellies.   That's when the sneetches realized they didn't need to be different.  They could be sneetches on the beaches without looking at star-bellies and plain bellies.  The visual distinction was meaningless.  They lost their money learning this lesson.

Here are the words from Dr. Seuss to end the story:

Then, when every last cent of their money was spent,
The Fix-It-Up Chappie packed up. And he went. 
And he laughed as he drove in his car up the beach, 
"They never will learn. No. You can't Teach a Sneetch!"
But McBean was quite wrong. I'm quite happy to say.
That the Sneetches got really quite smart on that day.
The day they decided that Sneetches are Sneetches.
And no kind of Sneetch is the best on the beaches.
That day, all the Sneetches forgot about stars and whether
They had one, or not, upon thars.
At this point I encourage you to go back to read the gospel story again.  This is not about the miracle, per se.  The story is about the Pharisees who cannot accept what Jesus did.  He healed the blind man.  First they discredit him.  Then his parents.  Then they call Jesus a sinner.    The whole time they cannot see Jesus as the Son of Man while the "blind man" sees who he is.

Jesus said, "I came into this world for judgment so that those who do not see may see, and those who do see may become blind." Some of the Pharisees near him heard this and said to him, "Surely we are not blind, are we?" Jesus said to them, "If you were blind, you would not have sin. But now that you say, 'We see,' your sin remains."

My fantasy to see the pathogen is dangerous.  If we had the superpower, it would open up a whole new world of discrimination, isolation and condemnation.  The popular A&E TV show Walking Dead is an extreme example of the loss of human respect and dignity for those who carry a virus.  The show's premise suggests the victims are already dead, therefore they may be discarded.  COVID-19 won't bring us to extreme discrimination.  But everything about this virus has been shocking.  And isolating.
We want to keep safe.  Since we cannot see the germs, the best way to stay safe is to maintain social distance and wash our hands.  This isn't just about staying away from germs, but preventing their spread to others.  We might carry the virus and not know it because we can't see it.

The spring breakers on the beaches were shameful.  I saw the images on the news and immediately thought of star-belly sneetches.  They pranced around in their bikinis and shirtless bodies on the beaches in complete disregard for the danger they may have caused.  They can't see the pathogen, but they wanted us to see their hedonism.  Everyone of those college students were headed backed to their parents' homes because they have been kicked out of the dormitories.  The colleges are closed.  One girl answered a reporter's question, why are you here? with "It's my birthday."   Another said, "This is my time to be selfish."

Do Jesus' words make a little more sense now?

I encourage you to stay safe.  Stay away from others for a time.  This isn't just about isolating from the virus.  It is also isolating yourself in case you already have it.  You cannot see.  But you can love your neighbor no less.

Amen.