St. Paul's Vestry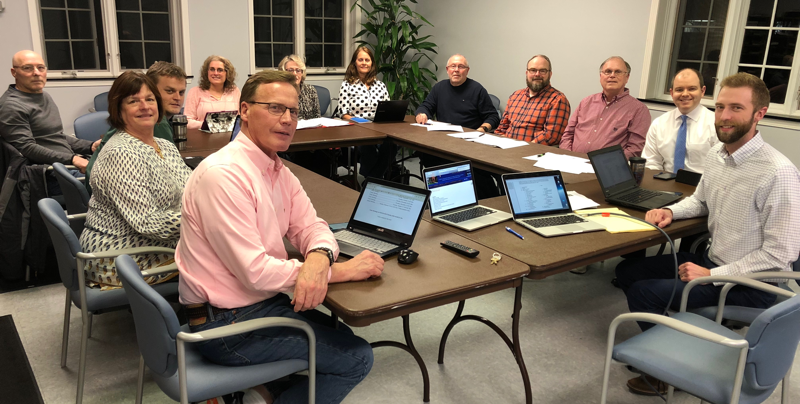 The vestry is our governing body charged with making business decisions related to church activities including budgeting, spending, building and grounds, policies and more. The vestry comprises 12 members elected for three year terms in classes of four. 
Our vestry leadership is Todd Deye, Senior Warden; Joanie Asendorf, Junior Warden; Linda Fayerweather, Treasurer. Our rector, Rev. Dr. J. Paul Board with the Senior Warden, Junior Warden and Treasurer make up the Executive Committee that acts to set the agenda. 
Vestry members whose terms expire in 2019 are Carl Fayerweather (clerk), Neil Horn, Renee Small, Jeff Strayer. Members whose terms expire in 2020 are Todd Deye, Linda Fayerweather, Joanie Asendorf and Carol Sachs.  Members whose terms expire in 2021 are Jonathan Ashton, Jim Dorton, Jerry Martz and Deno Music.
All church committees are formed under the authority of the vestry and are assigned a vestry liaison.