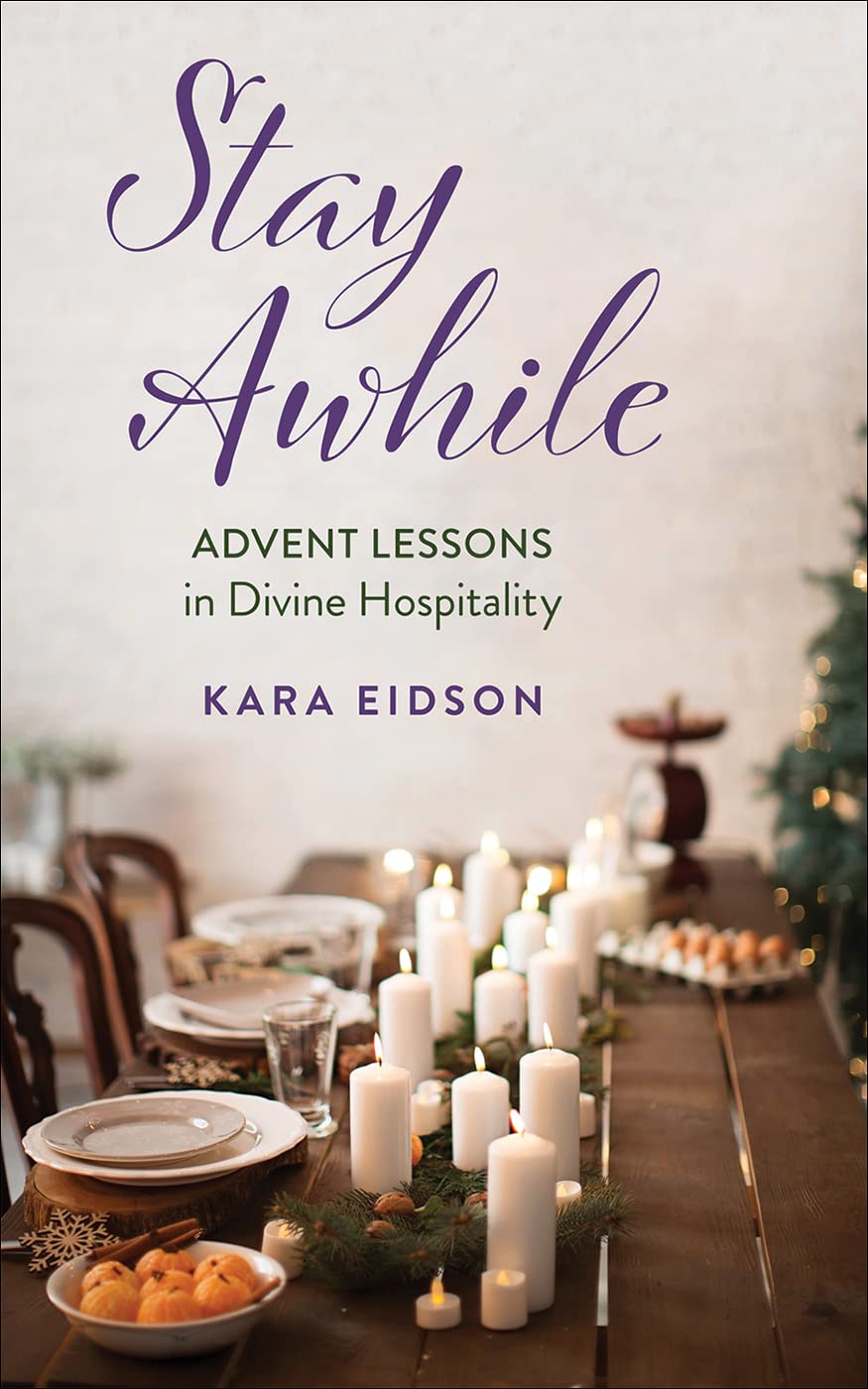 Stay Awhile: Advent Lessons in Divine Hospitality
While the world tries to rush us into Christmas, decorating the day after Halloween and packing it all up once the gifts are opened on December 25, Advent is a season of preparation that—like our holiday gatherings themselves—takes time and care. Think of the anticipation that comes with hosting loved ones for Christmas dinner: We begin by extending an invitation. We make plans, and as the event draws closer, we begin our preparations. Ultimately, we open the door and welcome our guests, and that is when, finally, we celebrate. Advent should feel the same way, a time to make ready for the long-awaited event of Christ's birth.
(From the book summary on Amazon)
Join us for the first 3 Sundays in Advent (December 3, 10, and 17) as we explore Rev. Kara Eidson's book through short videos watched in class and group discussion on the themes. Class meets from 9:00-9:50 in the Skylight Room, next to the Parish Hall. Drop in any time!

When Church Stops Working
What if the solution for the decline of today's church isn't more money, people, programs, innovation, or busyness?
What if the answer is to stop and wait on God?
In When Church Stops Working, ministry leaders Andrew Root and Blair Bertrand show how actively watching and listening for God can bring life out of death for churches in crisis today. Using clear steps and practices, they invite church leaders to stop the endless cycle of doing more and rather to simply "be" in God's presence. They tell the story of two congregations who did this–and found new life in the process.
When Church Stops Working distills the core themes of Root's critically acclaimed Ministry in a Secular Age series in a more accessible form. Leaders and churchgoers who are burned out and hopeless will experience affirmation, encouragement, and empowerment as Root and Bertrand turn to the book of Acts as well as examples from contemporary congregational life to show what "active" waiting looks like and the saving grace it can hold.
(From the Amazon page)
The new year signals a new beginning, and what better way to start a new beginning than by examining our assumptions and practices and considering new paradigms?
All are invited to read "When Church Stops Working" and discuss the book together on Sunday mornings from 9-9:50AM. For a copy of the book, see Jennifer V.
January 7: Intro and Chapter 1
January 14: Chapter 2
January 21: Chapters 3 and 4
January 28: Chapter 5
February 4: Chapters 6 and 7
February 11: Chapter 8