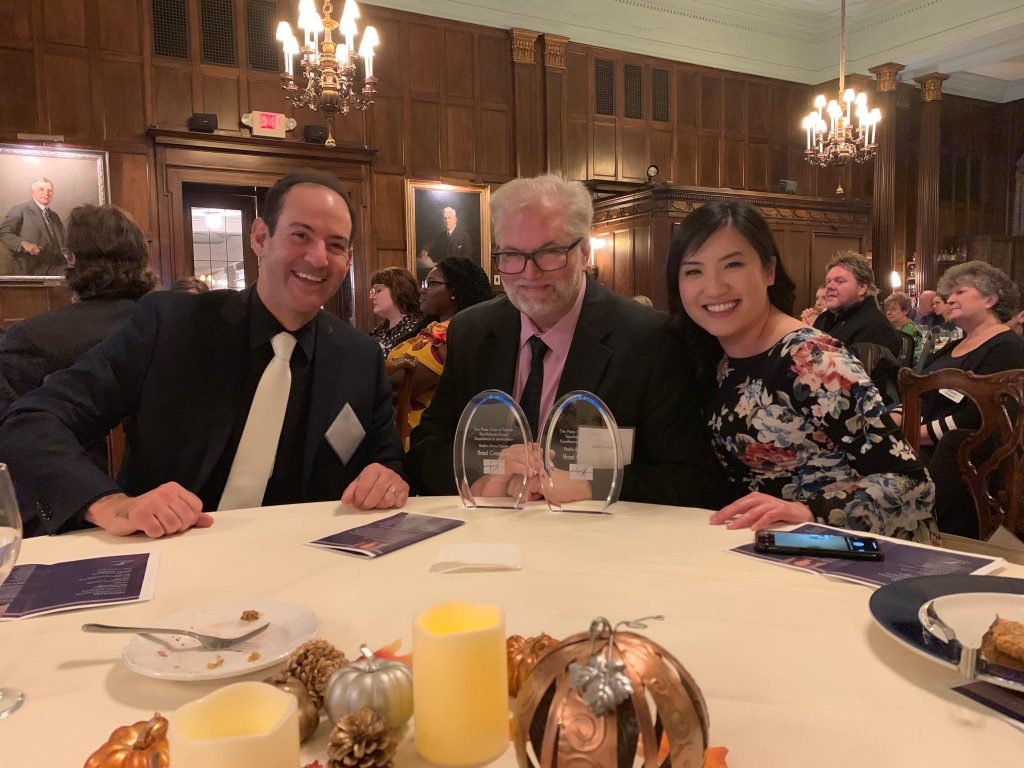 In case you do not already know, I thought you would be interested in the most recent exploits of our very own Director of Music, Brad Cresswell.
As you know, Brad is WGTE-FM's Radio Program Manager and Music Director. In this role, Brad produces, directs and hosts various programs aired on WGTE. Earlier this week, Brad was honored by the Press Club of Toledo with two of its Touchstone Awards, honors which are bestowed upon those whose work represents "the best of journalism and community service in our …. the Toledo region." Brad received two awards in recognition of his contributions to our area's cultural scene through WGTE programming which he created and was responsible for. The first is the Excellence in Journalism Radio-Single Report Award for his role in the production and broadcasting of an episode in the ongoing series entitled "Living American Composers: New Music from Bowling Green" which is sponsored by Bowling Green State University's College of Musical Arts and produced by WGTE. The particular episode was entitled "Dead White Man Music." Brad's second award was the Excellence in Journalism Radio-Show Series which was bestowed upon him for his role in the creation and production of Toledo SymphonyLab, a series which WGTE produces in conjunction with the Toledo Symphony Orchestra.
I suspect it is the rare parish of our size which has not one but two such exceptional people as Brad and Jane in charge of its music program. We who are direct beneficiaries of their gifts are well aware of their talents. Occasionally, the wider community acknowledges that it does also.