Friends,
Every year at Christmas I look back at previous Christmas letters to see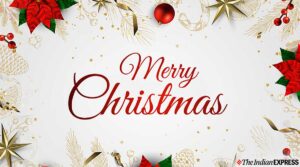 what was on my mind in years prior. Clearly I did not see COVID coming. This will be the strangest Christmas we have ever experienced together at St. Paul's. We are closed for worship. The building is only open to the preschool and recovery meetings (Alcohol Anonymous).
I have often said it is not Christmas until we have been to church on Christmas Eve. Some folk go even farther to say it is not Christmas until they sing Silent Night. In fact I wrote a Christmas letter about Silent Night in 2018 (the 200th anniversary of authorship).
This year we will be spending Christmas Eve at home. This may be difficult for some of us especially those who live alone. We are offering different ways to connect with our church family on Christmas Eve and Christmas Day.
Christmas Eve worship will be hosted online. I encourage you to engage, whether at St. Paul's, Trinity Cathedral, or the National Cathedral. Let church be part of your Christmas experience. It is important to hear the Scriptures and listen to the preacher. The online service will run all day.
There are also two other offerings available for you. A thirty minute recording of Jane Weber playing Christmas hymns on the organ will be available to beginning Wednesday. The idea is you may turn it on as background music while you do other things at home or you may watch her play. There will also be a music file that you can download on your phone.
The second offering is a live reading of a story on Christmas Morning. I have not chosen the story yet. Every year we celebrate Christmas Day with Holy Eucharist at 9am. It is an intimate service with myself and whoever shows up. No organ, no lectors, no chalice bearers. We normally have 15 to 20 parishioners participate. Rather than preaching, I read a story.
Lori typically chooses the story. On Christmas Eve I am "at work" leading services. Lori is home bundled up with a blanket and loves reading Christmas stories. I come home exhausted after the late service and she has a story picked out for me. Lori and I have done this every year at St. Paul's. The story will be suitable for all ages. This is live at 9AM.
It is not Christmas until you have been to church! If you are not able to connect with us online, then pick up a bible and read the story.
I pray you are healthy and safe this Christmas! May God bless you and keep you.
Merry Christmas,
Paul+