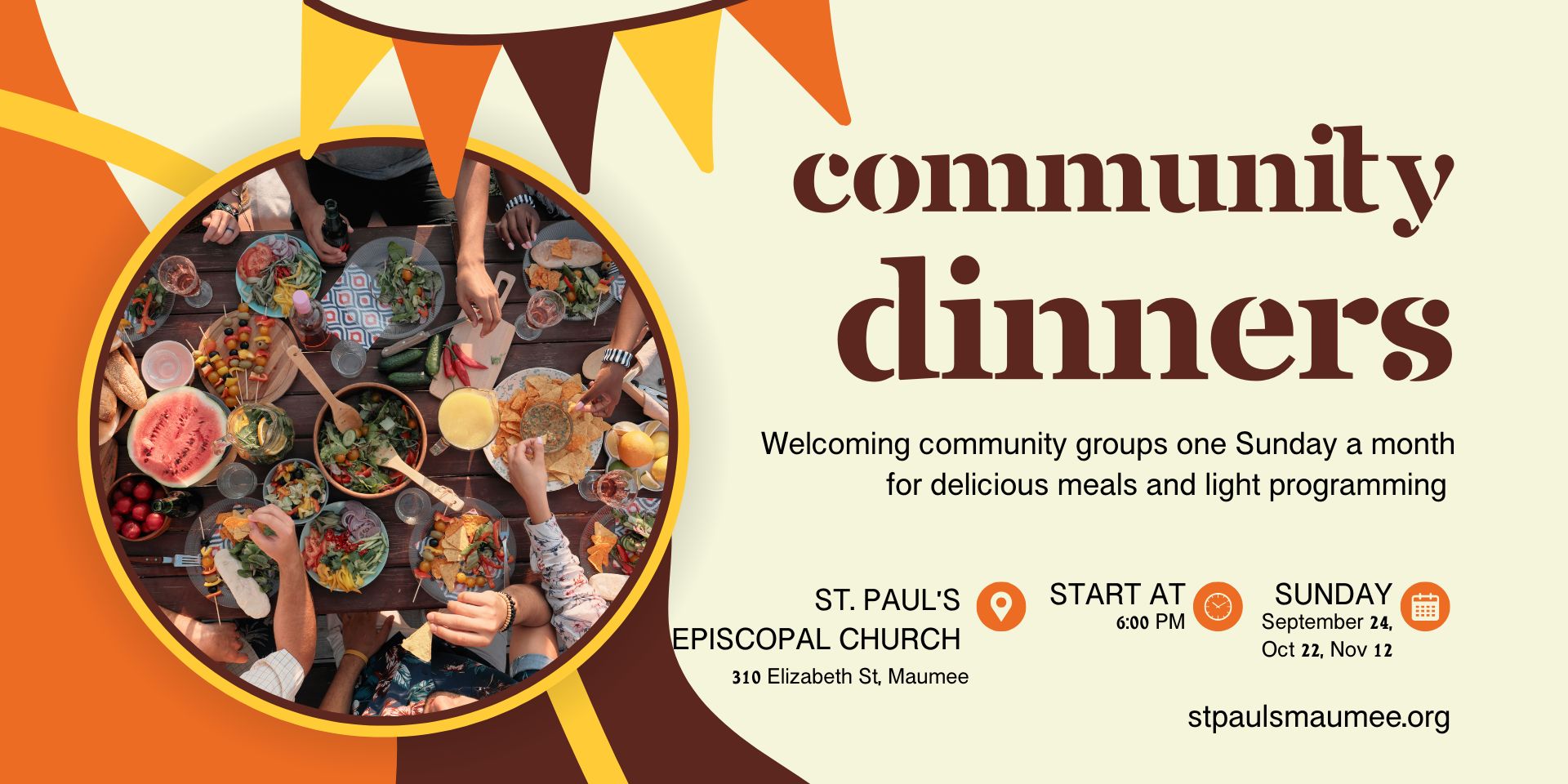 Community Dinners are Back!
St. Paul's has a long history of community engagement, living out our Christian faith by loving our neighbor and welcoming the stranger. How does an entire congregation engage the community?
One way we've developed to engage our community together is to invite groups to join us for a Community Dinner. We provide the meal and light programming; oftentimes our guests also provide information to us about their group. We have a great time chatting at tables, holding each other's babies, and beginning relationships. One previous community dinner inspired a Jewish synagogue to invite a Muslim mosque for dinner. Another led to a few ongoing discussions about critical social issues with our neighboring church, First Church of Christ, Scientist.
It does take many hands to make the Community Dinners sustainable and not a heavy lift for anyone. We will need help with set-up, cooking meals, doing dishes, and clean-up, as well as with the important tasks of greeting, table host, and leaders of activities. You can sign-up to help here.
Our October guests are the staff and teachers (and their families) of the Elizabeth Wayne Preschool!