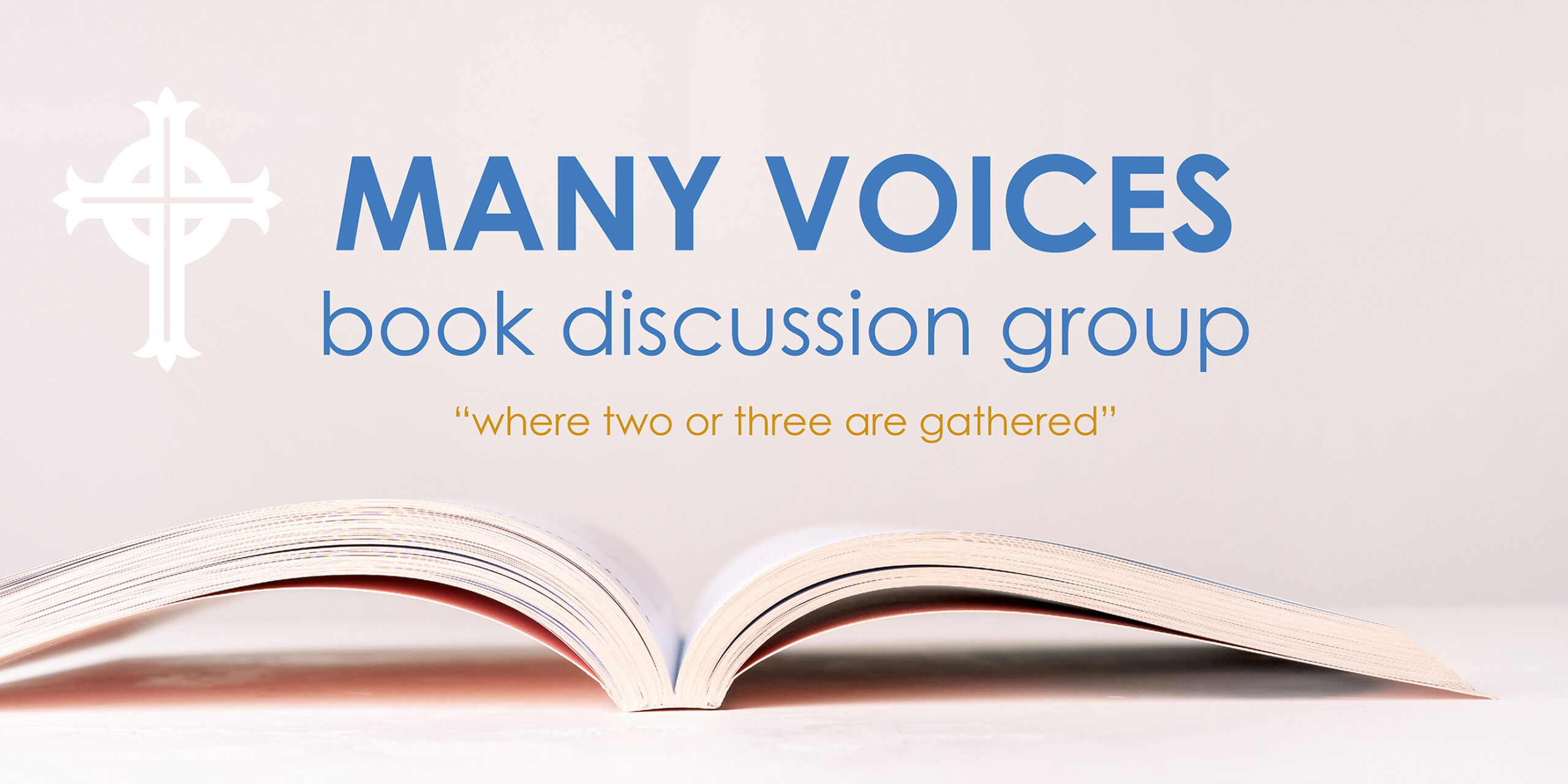 A book discussion group at St. Paul's!
This is a non-fiction, social justice book discussion over Zoom. We  take two months to read each book, but meet on the second Thursday of each month at 7PM to discuss our progress. Future reads will be decided by the group.
"Do the best you can until you know better. Then when you know better, do better."
-Maya Angelou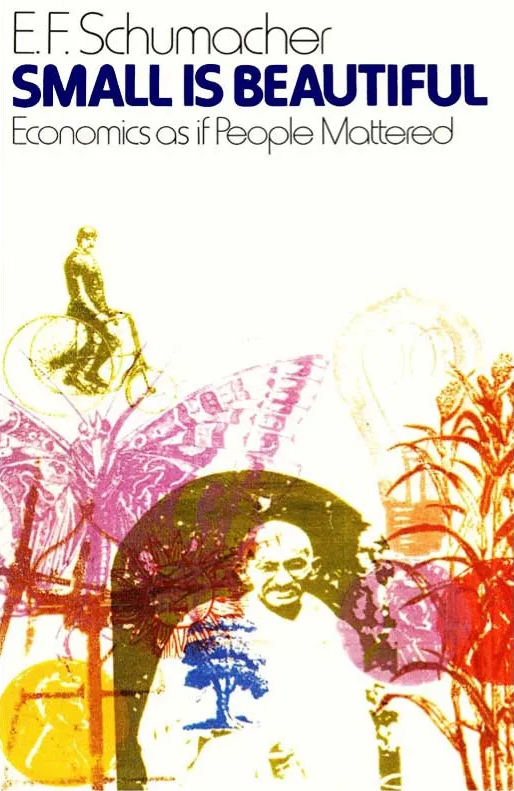 Oct + Nov, 2023
Small is Beautiful: Economics as if People Mattered by E.F. Schumacher
This New York Times bestselling "Eco Bible" (Time magazine) teaches us that economic growth must be responsibly balanced with the needs of communities and the environment.
"Embracing what Schumacher stood for–above all the idea of sensible scale–is the task for our time. Small is Beautiful could not be more relevant. It was first published in 1973, but it was written for our time." — Bill McKibben, from the Foreword
Small Is Beautiful is Oxford-trained economist E. F. Schumacher's classic call for the end of excessive consumption. Schumacher inspired such movements as "Buy Locally" and "Fair Trade," while voicing strong opposition to "casino capitalism" and wasteful corporate behemoths. Named one of the Times Literary Supplement's 100 Most Influential Books Since World War II, Small Is Beautiful presents eminently logical arguments for building our economies around the needs of communities, not corporations.
We will be meeting on Thursday, October 19th and Thursday, November 9th at 7PM via Zoom.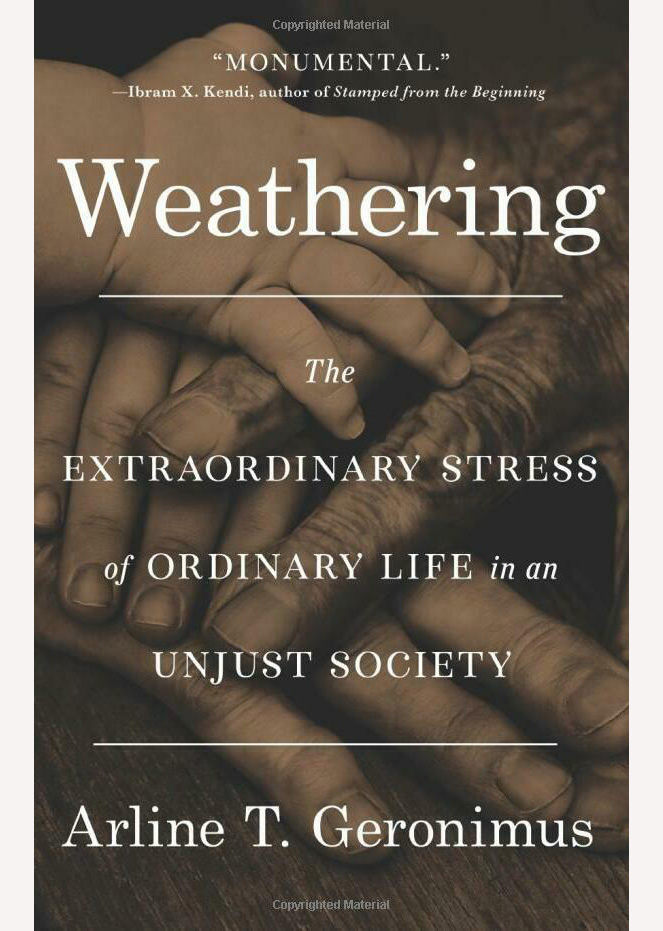 Aug + Sept, 2023
Weathering: The Extraordinary Stress of Ordinary Life in an Unjust Society by Arline T. Geroniumus
Fusing science and social justice, renowned public health researcher Dr. Arline T. Geronimus offers an urgent, "monumental" book exploring the ways in which systemic injustice erodes the health of marginalized people.
 America has woken up to what many of its citizens have known for centuries and to what public health statistics have evidenced for decades: systemic injustice takes a physical, too often deadly, toll on Black, brown, working class and poor communities, and any group who experiences systemic cultural oppression or economic exploitation. Marginalized Americans are disproportionately more likely to suffer from chronic diseases and to die at much younger ages than their middle- and upper-class white counterparts. Black mothers die during childbirth at a rate three times higher than white mothers. White kids in high-poverty Appalachian regions have a healthy life expectancy of 50 years old, while the vast majority of US youth can expect to both survive and be able-bodied at 50, with decades of healthy life expectancy ahead of them. In the face of such clear inequity, we must ask ourselves why this is, and what we can we do.
 
Dr. Arline T. Geronimus coined the term "weathering" to describe the effects of systemic oppression—including racism and classism—on the body. In Weathering , based on more than 30 years of research, she argues that health and aging have more to do with how society treats us than how well we take care of ourselves. She explains what happens to human bodies as they attempt to withstand and overcome the challenges and insults that society leverages at them, and details how this process ravages their health. And she proposes solutions.
We will be meeting on Thursday, September 14th at 7PM via Zoom.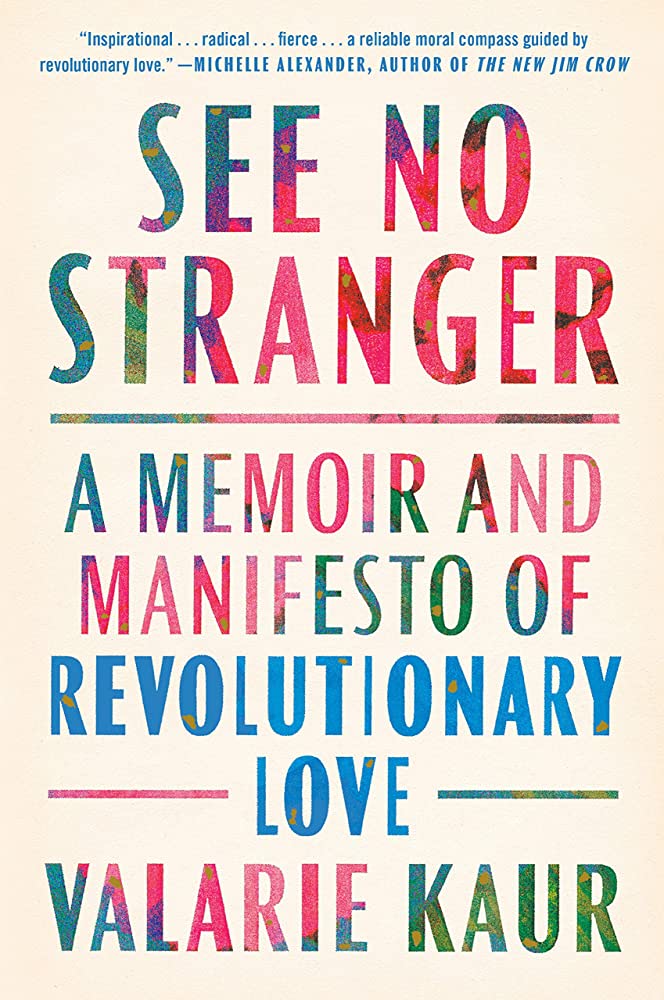 June + July, 2023
See No Stranger: A Memoir and Manifesto of Revolutionary Love by Valarie Kaur
2021 Dayton Literary Peace Prize Finalist
Valarie Kaur — renowned Sikh activist, filmmaker, and civil rights lawyer — has ignited the hearts of millions around the globe, making "Breathe and Push!" a mantra in movements for social change. Now in her stunning debut, Kaur declares revolutionary love is the call of our times, a radical, joyful practice that extends in three directions: to others, to our opponents, and to ourselves. It enjoins us to see no stranger but instead look at others and say: You are a part of me I do not yet know.
Drawing from the wisdom of sages, scientists, and activists—and her own riveting journey as a brown girl growing up in California farmland; as a young adult galvanized by the murders of Sikhs after 9/11; as a law student fighting injustices in American prisons and on Guantánamo Bay; as an activist working with communities recovering from xenophobic attacks; and as a woman trying to heal from her own experiences with sexual assault and police violence – Kaur discovers practices of revolutionary love to bring us longevity, resilience, and joy.
See No Stranger is a practical guide to changing the world, a synthesis of wisdom, a chronicle of personal and communal history—all joined together by a story of awakening. Revolutionary love is medicine for our times. It just might be our best chance for our collective future.
We will be meeting on Thursday, June 8th and Thursday, July 13th at 7PM via Zoom.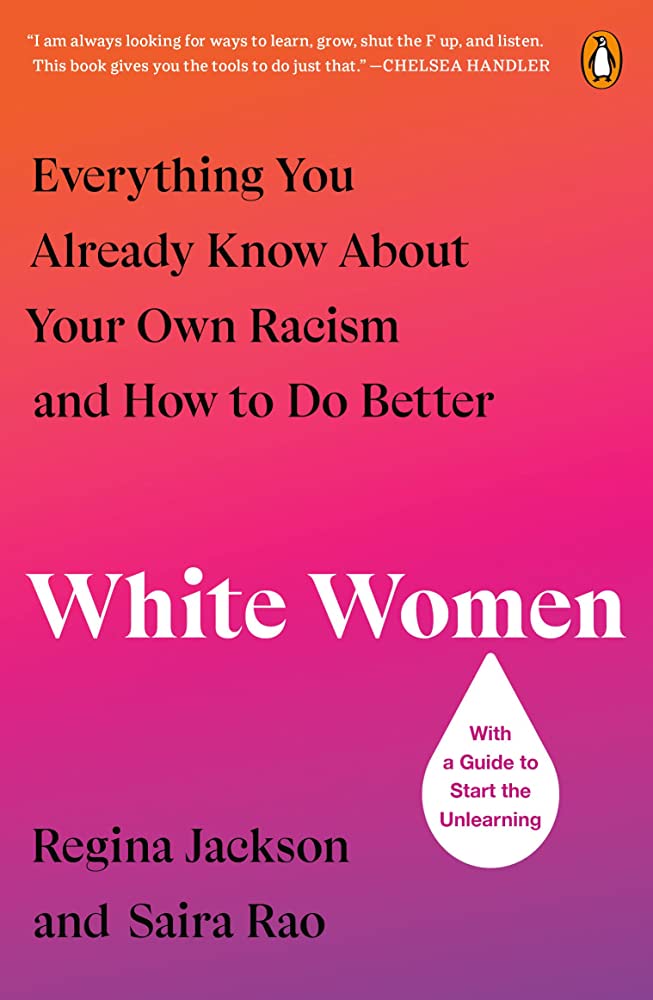 April + May, 2023
White Women: Everything You Already Know About Your Own Racism and How to Do Better by Regina Jackson and Saira Rao
A New York Times bestseller
It's no secret that white women are conditioned to be "nice," but did you know that the desire to be perfect and to avoid conflict at all costs are characteristics of white supremacy culture?
As the founders of Race2Dinner, an organization which facilitates conversations between white women about racism and white supremacy, Regina Jackson and Saira Rao have noticed white women's tendency to maintain a veneer of niceness, and strive for perfection, even at the expense of anti-racism work.
In this book, Jackson and Rao pose these urgent questions: how has being "nice" helped Black women, Indigenous women and other women of color? How has being "nice" helped you in your quest to end sexism? Has being "nice" earned you economic parity with white men? Beginning with freeing white women from this oppressive need to be nice, they deconstruct and analyze nine aspects of traditional white woman behavior–from tone-policing to weaponizing tears–that uphold white supremacy society, and hurt all of us who are trying to live a freer, more equitable life.
We will be meeting on Thursday, April 13th and Thursday, May 11th at 7PM via Zoom.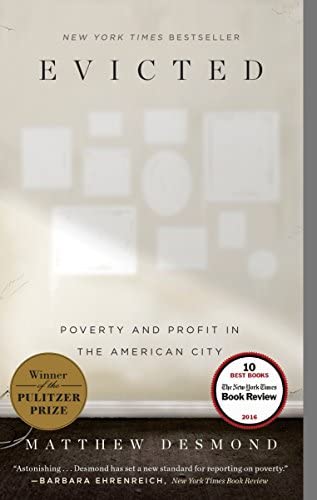 Feb + March, 2023
Evicted: Poverty and Profit in the American City by Matthew Desmond
Winner of the Pulitzer Prize • Named one of TIME'S Ten Best Nonfiction Books of the Decade
In Evicted, Princeton sociologist and MacArthur "Genius" Matthew Desmond follows eight families in Milwaukee as they each struggle to keep a roof over their heads. Hailed as "wrenching and revelatory" (The Nation), "vivid and unsettling" (New York Review of Books), Evicted transforms our understanding of poverty and economic exploitation while providing fresh ideas for solving one of twenty-first-century America's most devastating problems. Its unforgettable scenes of hope and loss remind us of the centrality of home, without which nothing else is possible.
We will be meeting on Thursday, February 9th and Thursday, March 9th at 7PM via Zoom.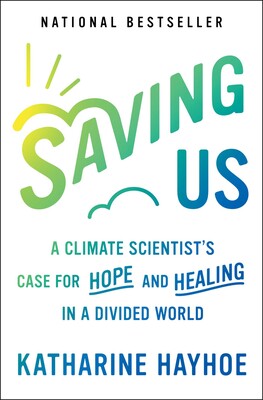 Our First Read
Saving Us by Katharine Hayhoe
Called "one of the nation's most effective communicators on climate change" by The New York Times, Katharine Hayhoe knows how to navigate all sides of the conversation on our changing planet. A Canadian climate scientist living in Texas, she negotiates distrust of data, indifference to imminent threats, and resistance to proposed solutions with ease. Over the past fifteen years Hayhoe has found that the most important thing we can do to address climate change is talk about it—and she wants to teach you how.
In Saving Us, Hayhoe argues that when it comes to changing hearts and minds, facts are only one part of the equation. We need to find shared values in order to connect our unique identities to collective action. This is not another doomsday narrative about a planet on fire. It is a multilayered look at science, faith, and human psychology, from an icon in her field—recently named chief scientist at The Nature Conservancy.