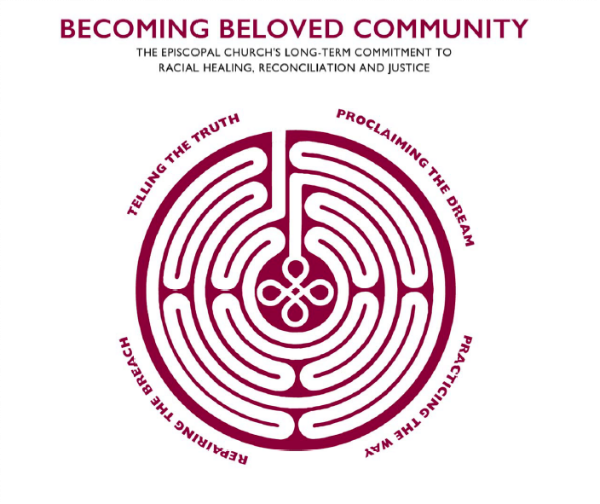 Outreach Advocacy Team Update!
Are you interested in working to counteract hate and oppression?  Log on to our Zoom check-in every 1st and 3rd Monday from 7:30 PM-8:00PM.  Our next meeting will be October 5.
Update: We have many plans for the fall and winter with the Reconciliation Team, including:
Dialogue to Change Toledo
Book Club (White folks and POC together)
Children's Storytelling Day
Check the newsletter for updates in October about these events.
The history of the Reconciliation Team:
Different people within the parish have studied institutional racism, taken Sacred Ground classes, helped asylum seekers, learned more about refugee ministries, watched documentaries, or participated in Commission for Racial Understanding events.  Whenever we have a class or event, there is a desire to continue the conversation, and to move from conversation to action.
These meetings are an intentional opportunity to continue the conversation.  We will share resources and continue to learn.  We can discuss how to share information with others.  And we can discuss what anti-racist actions we can take together to work towards Beloved Community.
The meetings will be brief and will be virtual even after COVID to make participation in them easy to fit into a busy day.  (If you do not have access to digital technologies, we can help with that!)
Questions?  Contact Jennifer Vasquez.