Please join our continuing Book Discussions. Our next selections are as follows: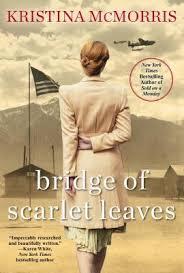 We will start the New Year with the Bridge of Scarlet Leaves by Kristina McMorris. This is a touching story that takes place in 1941 with a violinist who marries a Japanese American. When her husband is interned at a relocation camp, Maddie has a tough decision. 
We will be using Zoom through the church account and meeting at 6:30 on Tuesday evenings.  Donna sends instructions a couple of days ahead of time.  Feel free to contact her if you need any help.
Let us know if you have any questions or would like to participate!
–Sue Young and Donna Dick