Permission to reprint, podcast, and stream the music in the service obtained from ONE LICENSE with license #A-72916.  If you experience livestream trouble, try our Vimeo Channel directly here.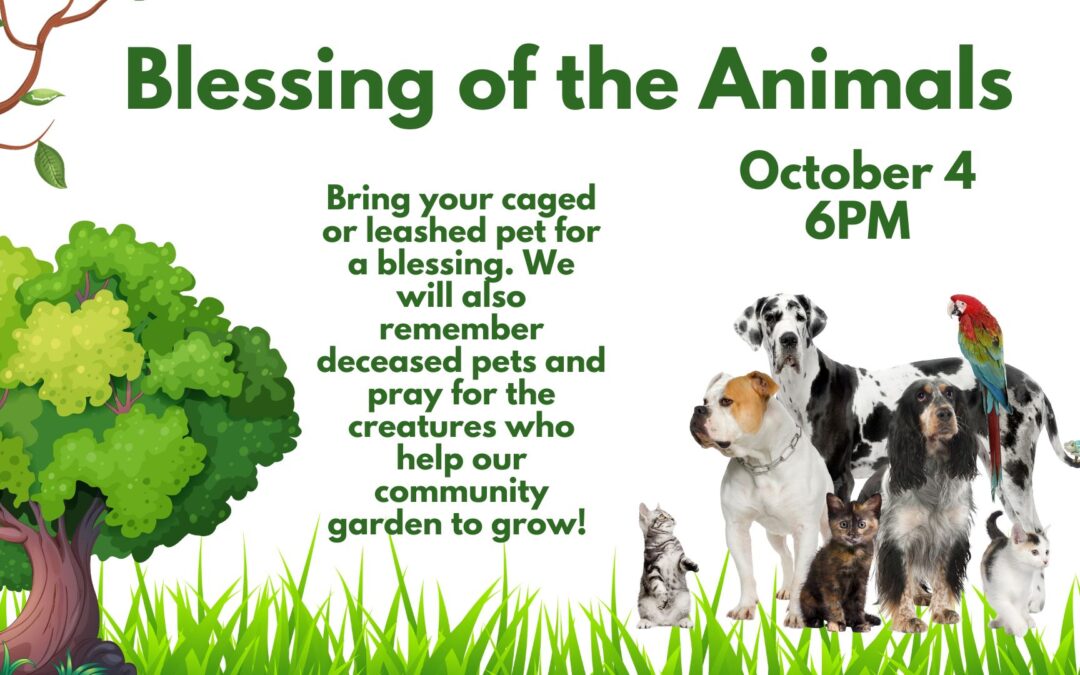 Wednesday, October 4th, 6 PM. Bring your pets for a blessing, and invite your friends and family!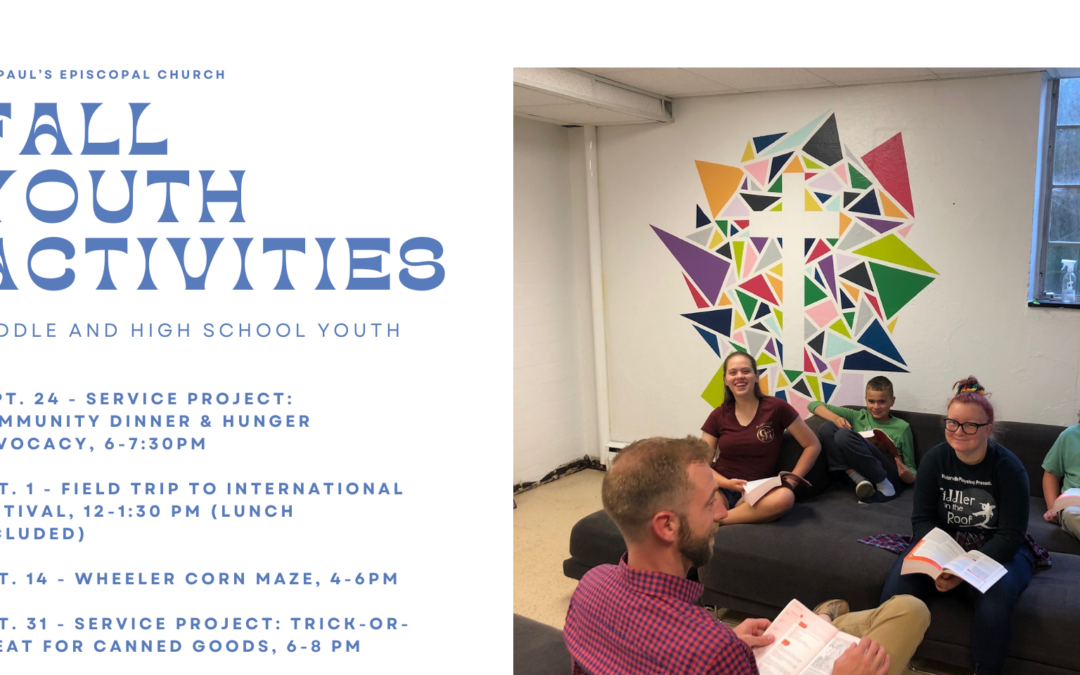 Here are dates for youth group fun events, field trips, and service projects, open to grades 6-12. Chaperones and mentors also needed!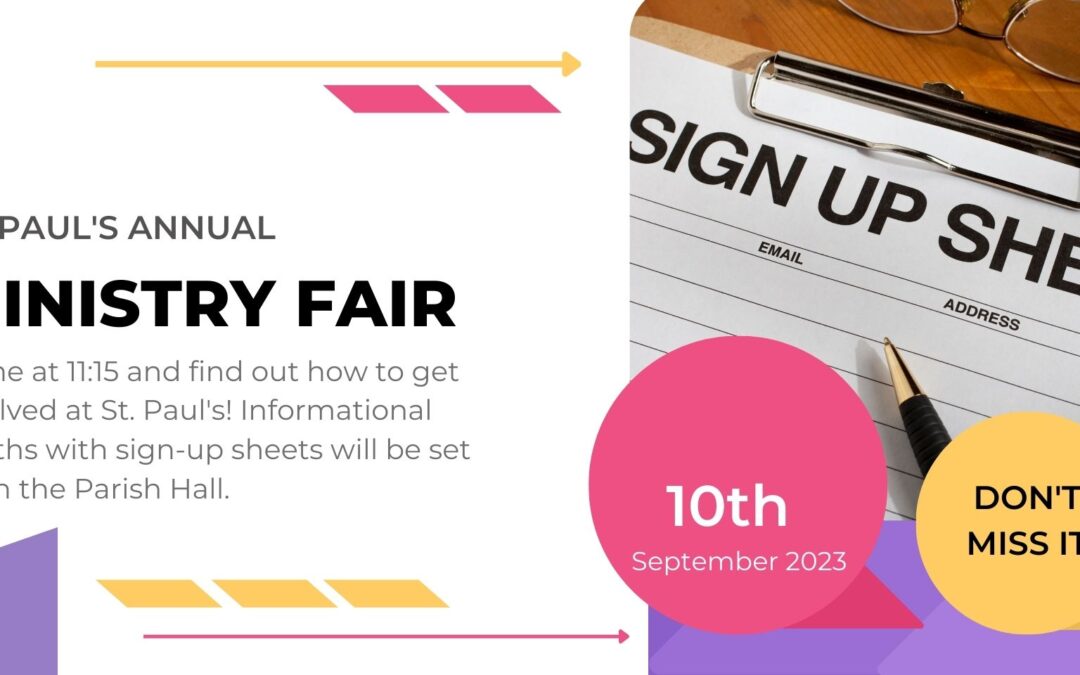 The focus for October 1 will be Christian Education and our St. Paul's Book Clubs.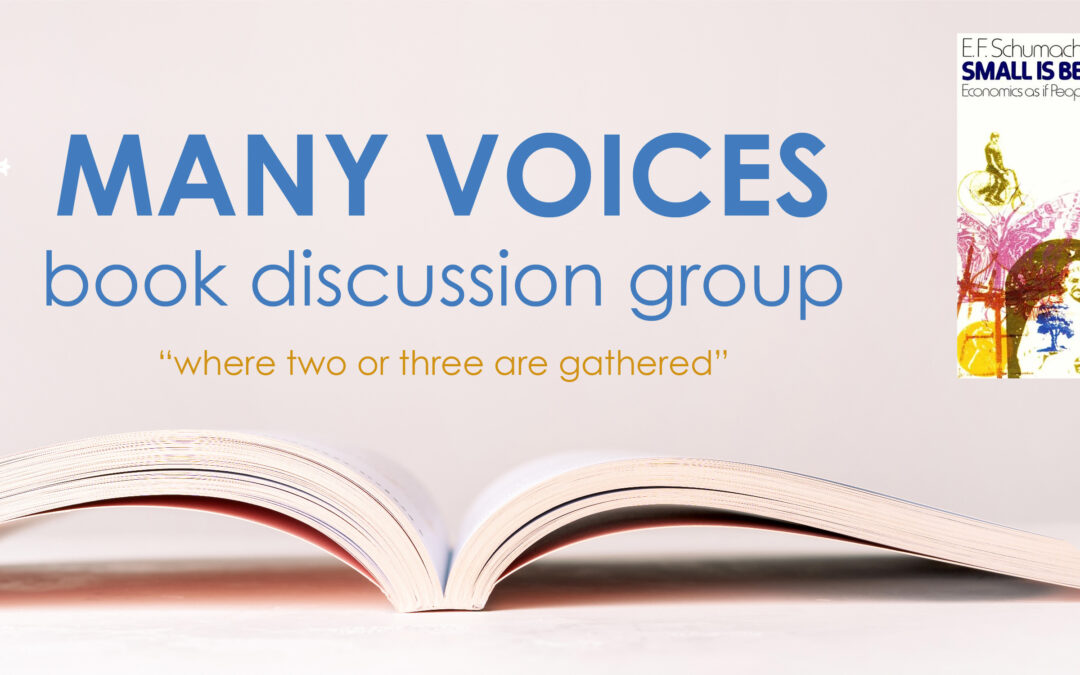 A non-fiction social justice book discussion group meets on the second Thursday of each month at 7pm via Zoom. Click for more information!