That's right…the Christmas Auction is coming to you online!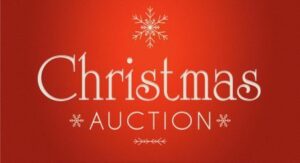 Our Christmas Auction has been the highlight of our Christmas season and assists our Emergency Fund that is needed now more than ever. 
Beginning now, start saving your pennies, nickels, dimes, quarters and dollars. We will be going live on Tuesday, December 8th at 7pm until Friday, December 11th at 7pm. Jane Weber is making her candy, fudge and other fun items…a print by Dan Graham…aprons and masks by Sue Cohen….these are just a few items that you will have a chance to bid on. 
If you would like to donate please drop off your handmade item or gift basket in the church library by Saturday, December 5th at Noon. 
More information will follow in future Communicants.
If you have questions please contact Ana Ashton at 586-822-5931.