Music Camp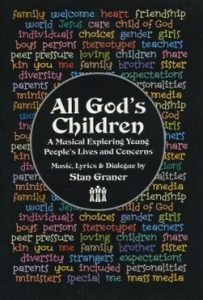 Today's young people are faced with pressures and temptations not dreamed of a generation ago. Self-respect and respect for others in the form of tolerance are of primary importance for survival as the world continues to "shrink" and cultures are increasingly melded into a global community. All God's Children helps older children and teenagers explore these issues in the light of God's word in a hip, humorous way. Your group will be so caught up in how genuinely fun this show is, they all hardly even realize how much they're learning about God's plan for them!
June 25-29
1:00-4:00 PM
Grades 3-8 (completed)
Performances will be June 29, 7 PM , at Maumee Indoor Theater and July 1st at 10:00 AM.
You won't want to miss our second annual Music Camp! Music educator and professional soprano Jenny Cresswell will direct this year's camp, which will include choral instruction, music theory, and time for art, Bible, and snacks.
Registration begins May 1st.
Please enjoy last year's music camp: