OUTREACH

Darkness cannot drive out darkness; only light can do that. Hate cannot drive out hate; only love can do that.

Life's most persistent and urgent question is, "What are you doing for others?" 

– From the works of the Rev. Dr. Martin Luther King, Jr.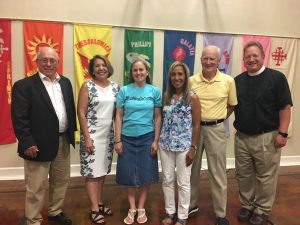 St. Paul's is deeply invested in outreach ministries to grow the Kingdom of God on Earth.
We have a variety of projects established for all ages throughout the year.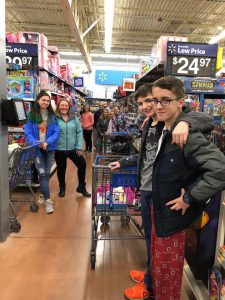 They include Elizabeth Wayne Preschool, Under One Roof (Community Food Pantry), Christmas Auction, Angel Tree, Youth Mission Trip, School Supply Collection, Peru Scholarships, and Lenten Project.
As a parish, we value our dedication to outreach ministries and continue to look for new and innovative ways of reaching out to our community.  As such, we recently have formed three new advocacy teams: Reconciliation (anti-racism work, immigration reform, refugee support); Environmental Stewardship; and Community Meals (monthly free meals, intentionally inviting other communities to join us to build bridges and form relationships).
If outreach is a passion of yours and you would like to become more involved, please contact the church office.  New ideas and teams are always encouraged!
Read More:
Elizabeth Wayne Preschool
Eden's Bounty Garden
Under One Roof Food Pantry
Youth Mission Trip
Music Camp
Vacation Bible School